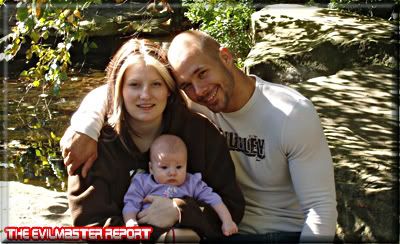 On February 9th, Trevor Garrett stands in Robbie Lawler's path to reclaim the Icon Sport Middleweight title. While a win over Lawler won't guarantee Garrett a title shot, Garrett will surely fly up the ranks if he defeats the former champion.

MMAFighting.com: How do you think you match up with Robbie Lawler style-wise?

Trevor Garrett: I think we match up great, we are both very expolsive and heavy handed.

MMAFighting.com: There are already plans for Lawler to fight Trigg for the title in April if he wins this fight. How do you feel going into this as an underdog?

TG: I'm used to it, I'm not saying I'm not good, it's just I have fought many well known fighters. I can pull off some upsets.

(Read More)

UPDATE: Another interview with Trevor Garrett is available here.