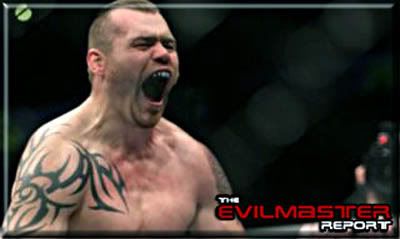 By: Brady Crytzer

UFC world heavyweight champion Tim "The Maine-iac" Sylvia finds himself in a precarious situation, as of late. With the announcement of UFC Hall of Famer Randy "The Natural" Couture's Octagon return, fans and fighters alike are anxious, for Couture has made a reputation of upset comebacks.

Couture is a proven true sportsman with an indomitable fighting spirit and has inspired many to follow in his footsteps. With a rap like that its hard not to like the guy . . . and even harder to root for his opponent.

Unfortunately for Sylvia, he finds himself in what many people call a "lose-lose" situation.

Still, he's not worried about it.

"I take what's given to me," says Sylvia.

"It is an honor to be fighting Randy. I appreciate him stepping up and taking the fight. There have been a lot of guys that wont fight me. Brandon Vera said no, (Gabriel) Gonzaga turned the fight down. Randy stepped up.

"I hope to take those fans of his and make them fans of mine after this fight."

Couture, who has amassed 14 wins in his MMA career, has fought at the heavyweight limit for most of his life. It was not until dropping down to the light heavyweight limit and upsetting Chuck Liddell that "The Natural's" fame truly took off.

Can Randy make another surprise splash at his re-entry into the heavyweight division, like he did at 205? The 6'8 belt-holder doesn't think so.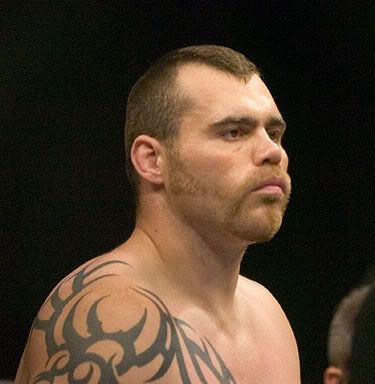 Photo By: Cozzone

"He doesn't have an easy road ahead of him," says Sylvia. "He is fighting the best heavyweight in the world. He is definitely in for a tough time."

Since regaining his championship in April of 2006, "The Maine-iac" has successfully defeated some of the elite strikers and grapplers in the world ,earning unanimous decisions over Andrei "The Pitbull" Arlovski and Jeff "The Snowman" Monson. Despite his critics, Sylvia outgunned Arlovski on the feet and out-hustled Monson on the mat. Sylvia credits his wins to the sport which he currently rules.

"That's Team Miletich," he says. "I train with some of the best guys out there everyday. I train my ass off. I am never the best guy in the room—there are guys that are great wrestlers and great grapplers working with me everyday. I am the best striker in the gym, so it is hard to find heavyweights to spar with.

"Nothing against him, but you can't be a Tito Ortiz. He is the best guy in his gym all the time. You have to stay humble and my team keeps me humble."

Since the explosion of the UFC into the mainstream, the sport has grown leaps and bounds. Not only has the UFC attracted a new, younger crop of athletes, it has also achieved the financial backing to acquire some of the biggest names in the MMA world. Fighters like Assuerio Silva, Heath "The Texas Crazy Horse" Herring, and Mirko "Cro Cop" Filipovic all have made their Octagon debuts in the last year. All of these men hope for new found glory in the UFC, and they all have their eyes on Sylvia.

"I'm excited about the new heavyweights," says Sylvia. "The UFC heavyweight division has always been criticized for being thin and they really thicken things up. Plus, the better the opponents, the better fights that I get. I have the title and I plan on keeping it for a long time."

So far, Sylvia has not been exactly impressed:

"Heath Herring wasn't impressive. He showed no jiu jitsu on the ground. His wrestling was supposed to be good and it wasn't. His submissions were supposed to be good and they weren't. He wasn't impressive."

Cro Cop?

"Cro Cop is a tough fighter but he fought a tomato can. He fought a guy that wasn't there to fight and it still took him five minutes to get him out of there. I think he is small for a heavyweight and I see a lot of holes in his game."

Now that nearly every male from the ages of 18 to 34 have become dedicated fans of the sport, the UFC itself has found new competition in the North American MMA market. With more and more hot talent on the rise, rival organizations are willing to offer contracts and incentives that could coax Brett Favre into leaving Green Bay. With so many eyes on Sylvia, the offers are always on the table.

"Oh yeah I get offers," says Sylvia. "I get offers from different places all the time, but the UFC is good to me. We have had a great relationship and as long as we keep it I will always fight for them. We just signed a new four fight deal so things are looking good."

(Source)