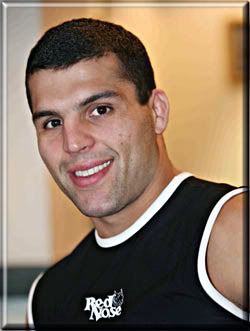 New promotion Elite XC officially announced yesterday that the organization has added Jake Shields and Murillo "Ninja" Rua to their growing roster of fighters. Elite XC is scheduled to have their premiere event this Saturday, February 10th in Southaven, Mississippi, a card that will also be televised on the Showtime Cable Network. With such notable MMA fighters like Renzo Gracie, Frank Shamrock, David Loiseau and Joey Villansenor set to compete for the new promotion, the addition of Shields and Rua only further bolsters Elite's fighter stable.

Shields of course is widely considered to be one of the world's better welterweight fighters, carrying a record of 16-4-1, the Cesar Gracie fighter has defeated such notable competitors like Yushin Okami, Carlos Condit and Hayato Sakurai. The Pride veteran Ninja Rua rebounded recently from difficult times when he defeated British fighter Mark Weir last September at Cage Rage 18. Prior to that, Rua had lost 4 of his last 5 fights competing in Pride, albeit, against such world class fighters like Paulo Filho, Sergei Kharitonov and Denis Kang. The announcement from Elite XC stated that Rua, who currently has a record of 12-7-1, would be competing in the promotion's middleweight division.

Both fighters are slated to make their Elite XC debut on the promotion's May 5th card. The new organization has already previously stated that fighters signed to Elite XC will be allowed to compete in other promotions, as long as there are no scheduling conflicts.