By Adam Goldman

In the tough business of putting on pay-per-view events, Ultimate Fighting Championship is no longer getting counted out.

The upstart company that specializes in mixed martial arts matched the once-dominant World Wrestling Entertainment Inc. in pay-per-view revenues during 2006 and surpassed boxing-titan HBO. The three companies make up the bulk of the pay-per-view business.

"It was a killer year," UFC president Dana White said.

UFC, a privately held company owned by Zuffa LLC, does not release financial results and White would not discuss them. But an industry executive familiar with the results said the company's 10 pay-per-view events generated more than $200 million in customer retail revenue.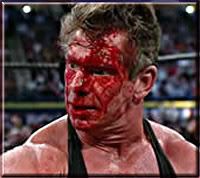 WWE said it had 16 events that generated approximately $200 million in revenue and HBO had 11 events, reporting revenue of $177 million.

Typically, the companies take home about half of those customer retail revenues with cable companies getting the rest. The cost of the fights vary. People paid $39.95 to see UFC fighters pummel each other while WWE's brawls ranged between $34.95 to $49.95. HBO's most expensive events cost $49.95.

The performance marks a significant turnaround for the Las Vegas-based company -- once maligned as nothing more than a money-losing venture that promoted brawlers in a cage. UFC fought back using a television show on Spike TV, getting more states to sanction the fights and drawing huge crowds to the live events.

The strategy has appeared to work in a big way, helping spur more PPV buys -- sales of one event per household -- thanks to the popularity of UFC fighters such as Tito Ortiz and Chuck Liddell. UFC has a major PPV fight Saturday in Columbus, Ohio, where heavyweight champ Tim Sylvia and Randy Couture will slug it out.

"UFC has reinvigorated the pay-per-view category," said Deana Myers, a senior analyst at Kagan Research LLC that tracks the industry.

To spark interest in pay-per-view events, WWE and UFC also air bouts on various networks. WWE's shows -- "SmackDown," "RAW" and "Extreme Championship Wrestling" -- have been the top rated shows on their respective networks. HBO helps promote its fighters on "Boxing After Dark."

One big difference between WWE and UFC is their audience. Thirty-nine percent of WWE's buys came from international viewers. UFC doesn't have a slice of the international arena but intends to grab market share from WWE when it holds its first pay-per-view fight in Manchester, England on April 21. White noted UFC has initiatives in Canada, Mexico and England, where it recently opened an office in London.

Dave Meltzer, editor of the Wrestling Observer Newsletter, says competition between the WWE and UFC has heated up. He said WWE overexposed itself with too many events, hurting its bottom line. WWE's year-over-year buys were down 400,000 from 2005, according to the company. On the other hand, UFC's 5 million buys were a fivefold increase from 2005.

Media analyst Michael A. Kelman of Susquehanna Financial Group says the pay-per-view business will not be a major growth driver for WWE. But other WWE businesses such as video sales and its film division should bolster the company's future financial prospects.

Geof Rochester, WWE's senior vice president of marketing, said pay-per-view buys comprised 25 percent of its diversified business.

Like Myers, Meltzer believes some of WWE's audience is gravitating to the UFC.

"It's a pay-per-view rivalry," Meltzer said. "I'm not saying it's huge but it exists. Right now, UFC is definitely hot."

Meltzer added that WWE needs to find a new superstar like "The Rock," a crowd favorite who drew hordes of viewers.

"What UFC is doing that WWE and boxing haven't done as well is create new stars," he said.

HBO, for instance, has continued to rely on Oscar De la Hoya while a true heavyweight champion emerges, one with star power like Mike Tyson -- who drew nearly 2 million buys twice in his heyday.

"The heavyweight champ of the world has always been the mythical strongest man in the planet. It's important for the sport," said Mark Taffet, HBO's senior vice president of sports operation and pay-per-view. HBO hopes a new champion will surface from heavyweight unification matches that could take place this year.

Rochester, of the WWE, said the company is incubating new stars.

"We have the next Rock in John Cena," he said, referring to one of WWE's most popular wrestlers.

UFC managed to grow despite the lack of a heavyweight star, but the company recently inked a deal with the burly Croatian Mirko "Cro Cop" Filipovic. He's fighting in Manchester in April.

Most fans don't know Cro Cop but he has glimmers of being the UFC's Mike Tyson.

"He's the most spectacular knockout artist of any weight," said Meltzer, the editor of the newsletter. "American fans love knockout artists."

Taffet said he isn't worried about UFC's rise. The two companies are negotiating over HBO possibly airing a UFC fight. However, there are questions about which company will produce the fight and who will call it -- along with some hard feelings. One of HBO's most well-known ringside announcers is Jim Lampley, who has bashed the sport of mixed martial arts and the UFC.

Taffet said HBO is counting on strong business in 2007 when De La Hoya fights Floyd Mayweather on May 5 in Las Vegas. HBO hopes the match will take its place among the biggest pay-per-view-boxing events of all time -- or at least break De La Hoya's 1999 record of 1.4 million buys fighting Felix Trinidad.

As for WWE, Rochester said it's not ready to concede the PPV title yet. While UFC had one good year, he said, WWE has generated more than $2 billion in total PPV buys over a 22-year stretch.

In this smackdown, WWE has plenty of fight left in it.

"We are not worried about UFC," he said.

(Source)