By Benny Burkholder

Gina Carano is not your typical MMA fighter.

Then again, the typical woman doesn't beat up other women for a living, either. On Saturday, Carano will continue treading where few -- if any -- women have ever gone.

Carano, a 24-year-old Las Vegas native, will participate in the first women's MMA fight for Elite Xtreme Combat in that group's debut show in Southaven, Miss. EXC will air live on Showtime, which is also a first for that network.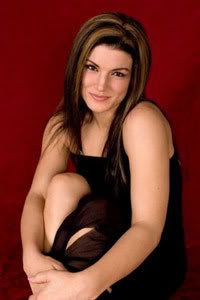 For Carano, being a female MMA fighter usually means that people will judge her not just for her fighting skills, but for her looks.

"I think by this time in my life, I am pretty used to it," Carano said. "Everybody's got their own opinion. As long as I am eventually loved by one person, then I am okay."

A comment about her appearance was the spark that lit the fire for Carano to start training for Muay Thai and MMA fighting. She went to Master Toddy's Muay Thai Academy with her then-boyfriend to watch him do some pad work with his trainers. Master Toddy's assistant, Master Chan, introduced himself to Carano in a way she will never forget.

(Read More)