In a bout that was scheduled to be for the UFC world middleweight title, champion Anderson "The Spider" Silva surprised many by submitting jiu jitsu specialist Travis Lutter in the second round.

After Travis Lutter failed to make weight, taking the scales at 186.5, the originally scheduled five-round title fight was reduced to a three-round non-title bout.

Silva, who is known for his dangerous Muay Thai kickboxing skills, took the center of the ring, waiting for his chance to strike. As the men circled, the clearly-focused Lutter waited patiently for his chance to shoot. Sensing an opening, Silva launched a flying knee that nearly landed flush but allowed for his opponent to take him to the ground.

In the guard of the champion, Lutter began to advance his position when Silva quickly kicked back to his feet. Not wanting to lose his advantage, Lutter snared a leg and took Silva down again. With time expiring, Lutter began raining hard punches down from the mount position. A careless armbar attempt allowed Silva to rise to his feet as the round ended.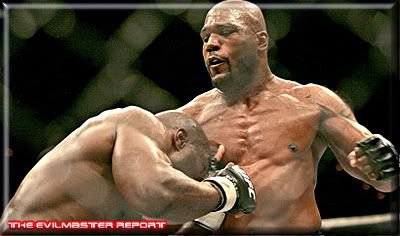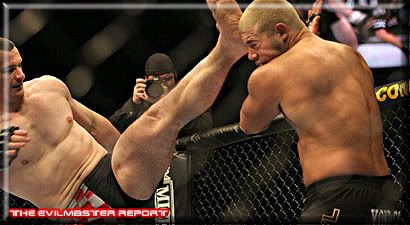 (Read More)