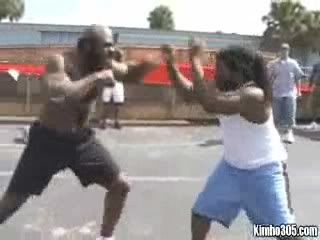 By ALEJANDRA MOLINA and VALERIA GODINES

As the sport takes off in Orange County, kids who practice mixed martial arts might get hurt, some say.

The growing sport of mixed martial arts worries some local deputies, who say teens are mimicking the fight moves in backyard bouts that could lead to injury.

Orange County Sheriff's Deputy Lance Christensen, a school resource officer who covers unincorporated south Orange County areas, said he has increasingly been counseling kids from several high schools in the past year who are participating in ultimate fighting – a form of mixed martial arts that once was an underground sport but is now becoming a mainstream activity.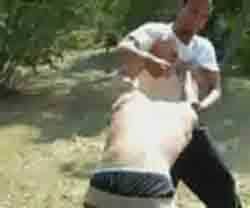 "It's a growing trend," Christensen said. "It's become mainstream in the last year and the kids have just embraced it. It's one of the newest trends that's taken off."

Within the past year, he came across one fight involving 100 spectators at an area park.

The California State Athletic Commission, which oversees professional boxing and martial arts, approved mixed martial arts in December 2005. The sport has become popular through "The Ultimate Fighter," a reality television show.

Ultimate fighting involves mixed martial arts that blend striking, clinching and grappling.

(Read More)