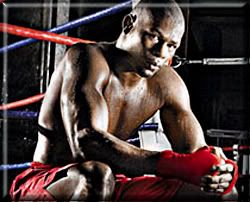 By Doghouse Boxing

According to a report by KATV 7, Two women have filed sexual harassment charges against middleweight boxing champ and Little Rock native Jermain Taylor.

In the lawsuit, plaintiffs Jeanine Morse and Yvette McCarty are claiming it happened at the Robinson Auditorium last September during a concert. Morse says Taylor touched her inappropriately in a forceful manner. She also says this caused emotional distress and mental anguish.

The other lady, Mccarty, accuses Taylor of grabbing her by the arms and then forcefully kissing her on the mouth.

Norman Horton, Taylor issued this response:

"I have been falsely accused of improper behavior. It's a shame that people will go this far for financial gain and try to damage my name. I have always conducted myself with others in the most respectful way."

KATV reports that they were told Taylor is currently out of town.