By John Lister

MANCHESTER, England, Feb 23---Fabricio Werdum was today announced as the latest PRIDE fighter to jump to the Ultimate Fighting Championship – and Dana White warned "I'm not done yet."

The announcement came at a press conference to formally introduce the Las Vegas-based promotion's April 21 event in Manchester, England, at which Brazilian jiu-jitsu black belt Werdum (9-2-1) will fight former UFC Heavyweight Champion Andrei Arlovski (10-5). The show, set for the Manchester Evening News Arena, will feature Mirko "Cro Cop" Filipovic (22-4-2) vs. Gabriel Gonzaga (7-1) in the headline slot, with Clitheroe native Michael Bisping (12-0) vs. Elvis Sinosic (8-9-2) and Forrest Griffin (13-4) vs. Ryoto Machida (9-0) also signed. Dana White confirmed that should Cro Cop defeat Gonzaga, he will receive a heavyweight title match against either Tim Sylvia or Randy Couture, who fight at March 3's UFC in Columbus, Ohio.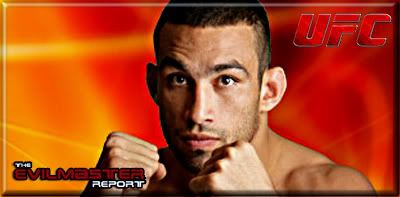 White said the Werdum signing had only just been finalized. "PRIDE is in deep trouble. We've snatched away half their guys and I'm not done yet." He dismissed another promotional rival more succinctly: "IFL sucks."

Marshall Zelaznik, President of UFC's UK division, told a crowd of around 30 media representatives that the promotion was in Europe for good. "I've relocated my family here and bought a house. We're not going anywhere. Unlike the NFL, we don't have to rekindle interest in our sport in Europe – the interest is already here."

The promotion will hold between four and six shows a year in Europe, with Zelaznik already exploring smaller venues for future editions of the UFC's successful "Fight Night" editions, currently running in the U.S. on Spike TV.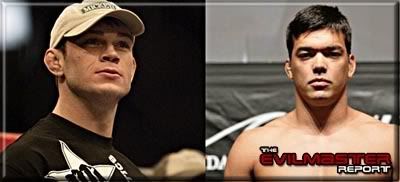 Zelaznik also announced two European television deals. The existing contract with Bravo to carry U.S. PPV events on a one-day delay, as well as broadcasting "The Ultimate Fighter" and "UFC Unleashed," is to be extended. Meanwhile all events held in the UK will be broadcast live on the Setanta pay-per-view network for £14.95 (approximately $30).

According to White, who was clad in a t-shirt bearing the UK flag, British fighters will be an important part of the European expansion. "I've been blown away by the growth of UK talent since we last came here in 2002. Wherever the money is, that's where the talented people go. Young kids who would have gone into boxing will now go into mixed martial arts."




Although the Manchester event does not require official sanctioning, White said the show would follow Nevada State Athletic Commission guidelines, as well as meeting the medical and safety standards of the British Boxing Board of Control, which regulates boxing in the UK. Having visited the training camp of boxer Ricky Hatton yesterday, White says he feels the two sports can co-exist. "Except for some promoters I've fought with, the boxing community has welcomed us. Boxing is big here and in Europe, and it should be big in the US - but Don King and Bob Arum have done nothing to secure the sport's future."

According to MEN Arena manager John Knight, the arena will initially be set up for a capacity of 13,700, though extra seats may be made available if the event sells out. Tickets for April 21's event are listed at £25-£250 ($50-500.) White said he was "praying for a sellout" and admitted that 2002's UFC 38, held at the much smaller Royal Albert Hall in London, "murdered us financially. Running that show was a mistake."

White expressed similar sentiments about the boxing match with Tito Ortiz, which he said would take place on March 24. "I wish I'd never said yes. I'm too old and too comfortable to be eating and working out the way I am [for this fight]."