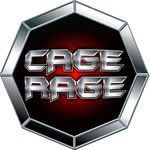 By David West

Hot on the heels of the announcement about the Fertittas' purchase of Pride, rumors have been flying around the UK that Cage Rage is in the process of being sold. Cage Rage Production Manager Rob Nutley has confirmed that promoters Andy Geer and Dave O'Donnell are currently in Los Angeles involved in discussions with a potential buyer, but Nutley is not at liberty to reveal the identity of the prospective purchaser.

The two names that have popped up are Zuffa and the Fighting and Entertainment Group, the owners of K-1. Zuffa has been buying up the competition like Bill Gates on a shopping spree recently, with first the World Fighting Alliance and now Pride.

However, Cage Rage has confirmed that a K-1 rules bout has been added to the card on their upcoming show on April 21st. While kickboxing matches are commonplace on fight cards at UK MMA promotions, Cage Rage has never had a kickboxing fight on the bill in any of their previous events, so the inclusion of the K-1 contest certainly lends credence to the assertion that K-1 is the mystery party. The two K-1 fighters scheduled to appear in April are Canada's Michael McDonald and Britain's James McSweeney, who hails from Slough and has held the British Super-Heavyweight title in Muay Thai.

K-1 has announced an alliance with Cage Rage, BodogFight, Pro Elite, Strikeforce and Spirit MC, but whether that will remain the extent of their involvement with the British promotion remains unanswered. In the past Cage Rage was an official feeder show for Pride, but fighters from Cage Rage have gone on to compete in the Ultimate Fighting Championship (Jess Liaudin, David Lee), and K-1 Hero's (Melvin Manhoef, Vitor Ribeiro). If the Fighting and Entertainment Group does buy Cage Rage it will open up numerous opportunities for the British fighters and give Cage Rage the financial clout to compete with the UFC on more even terms as Dana White and Zuffa move into the British market.

Cage Rage have poached at least one fighter from White, with Ross Pointon, from The Ultimate Fighter Season 3, facing Abdul Mohamed in April. The match will be at welterweight, so Mohamed's British Lightweight title won't be at stake. This marks the fourth weight class that Pointon has competed in. He started his career as a Heavyweight, moved down to Light-Heavyweight to unsuccessfully challenge Michael Bisping for his title at Cage Warriors. Pointon joined The Ultimate Fighter's third season as a middleweight and despite losing all of his fights on the show, Pointon was a fan favorite.

Since his appearance on TUF 3, Pointon has lost fights to Rory Singer and Rich Clementi, taking his record to 4-8-0. Abdul Mohamed (12-4-2) started his career as a welterweight, before making the drop to lightweight, so should be comfortable at the weight and Mohamed is an excellent wrestler with powerful takedowns. Pointon is primarily a stand-up fighter, with a background in San Shou, so he may have his hands full with Mohamed, but win or lose, Cage Rage has announced that Pointon will be on the card of their show in July when he'll meet London's Dean Bray.