PHOENIX -- Billy Crystal has been friends with Muhammad Ali for 33 years.(Photo by-Jeff Chiu)

That's why he showed up Saturday night for Celebrity Fight Night, the glitzy gala that raises funds and awareness for Parkinson's research.

"What he stands for and what this charity stands for is something that's very close to me," Crystal said. "I love coming here. It's a great night. All the sports guys are here. All the music people are here. It's a unique, special night."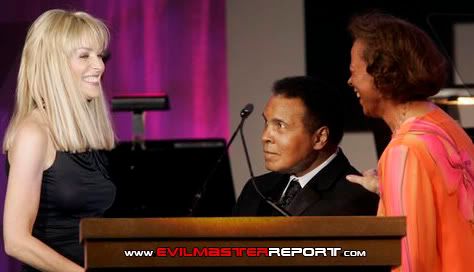 Now in its 13th year, Celebrity Fight Night has raised more than $38 million since its inception in 1994, with much of the money going to the Muhammad Ali Parkinson Center at Barrow Neurological Institute in Phoenix. This year, some 1,300 people paid more than
$2,000 apiece to attend at a north Phoenix resort.

The 65-year-old Ali has a home in nearby Paradise Valley and attended the event. Celebrity Fight Night was founded by Phoenix businessman Jimmy Walker, Ali's close friend.

The event's main strength is its power to attract celebrities,who add a powerful dose of glitter to the cause.

"It is absolutely amazing how many people will turn out for Muhammad Ali," singer Reba McEntire said. "When he asks, they come."

Count professional skateboarder Tony Hawk among them.

"He's the one figure that kind of crosses all the boundaries in terms of sports and celebrity," Hawk said. "Whatever cause he choses is huge because everyone wants to step up. They want to be part of what he's about and part of helping his cause. I just don't think you can get any bigger.

"You just see this reverence that everyone has for him," Hawk said. "It's inspiring."

Dozens of athletes and celebrities turned out, including Sharon Stone, Donald Trump, Steve Nash and John Elway, who all received awards.

Trump attended Ali's first fight with Joe Frazier at Madison Square Garden on March 8, 1971.

"To this day it's the most exciting sports event I've seen in my life," Trump said.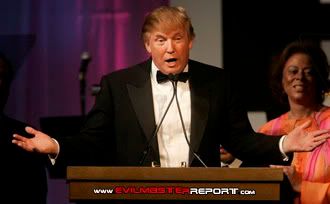 Diana Ross performed at the gala, as did jazz musician Michael Buble, who was directed by Grammy Award-winning producer David Foster.

Other attendees included Kareem Abdul-Jabbar, Doug Flutie,Michael Irvin, Vince Young and Kurt Warner.

"Once you get to know him, get to find out what he's all about,the love that he's got in his heart, the spirit about him, I think that draws people," Warner said. "As I've gotten to know him over the years, I've gotten to see the number of people he's truly
impacted. The guy's got a tremendous heart. He continues to give back to people in so many different ways."

Walker founded Celebrity Fight Night in 1994. The first one featured a mock boxing match between former Phoenix Suns star Charles Barkley and former 108-pound world champion Michael Carbajal, a Phoenix legend. The next year, former world champion Sugar Ray Leonard was featured.

But then organizers decided to change the event. When guests arrived for the 1996 event, they were surprised to see a piano in middle of the boxing ring -- and even more surprised when Barry Manilow walked out and began to play.

The marriage of celebrities and boxing had been born.

"We decided this really works," Walker said. "Let's go the celebrity route."

It was a wise move. The event has sold out every year.

Ali and Walker had met at a dinner given by Los Angeles Lakers owner Jerry Buss. Ali became involved in 1996, and Parkinson's disease became the event's primary emphasis.

Ali is afflicted with the brain disorder, which causes tremors and slows movement. The National Parkinson Foundation estimates that 1.5 million Americans have Parkinson's and that 60,000 new cases are diagnosed each year.

Ali has become the face of the disease.

"He's fighting the fight of his life -- and he's not quitting, either," Walker said.

One of the programs funded by the event is Ali Care, which provides funds for people with Parkinson's who have limited or no health care insurance. The program also pays for medication,counseling services and other care.

One of the event's highlights is an auction of celebrity-driven activities. Last year, 18 items raised $2.2 million, Walker said.

At that time, two people began bidding for a dinner at McEntire's house. She offered to have two dinners -- and they went for $250,000 apiece.

"And I didn't even cook. That was the best part," McEntire said.

One man stood and bid for an item that wasn't on the block.

"He raised his hand and said he'd pay $100,000 to shake Muhammad Ali's hand," Walker said. "We said 'Yes."

(Source)