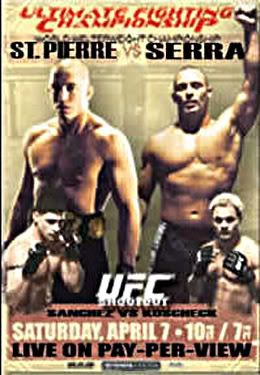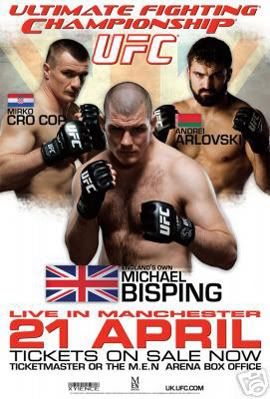 By Steve Sievert

The Ultimate Fighting Championship launches the most aggressive stretch of shows in its 14-year history Saturday, with UFC 68 playing before a packed house at Nationwide Arena in Columbus, Ohio.

UFC 68 is projected to draw the largest live gate in the promotion's history, with more than 18,000 fans expected for an event that begins a series of five major UFC shows between March 3 and the end of May.

The UFC will jam in three shows in April, with 69 in Houston and 70 in the U.K., with another Ultimate Fight Night event scheduled to lead off the month April 5. UFC 71 will likely close the five-show stretch in Las Vegas on May 26, but that show has yet to be officially announced.

Tomorrow night's UFC showcase has been dubbed "The Uprising," but "The Comeback" is a more appropriate moniker. Randy Couture returns to the octagon after a year hiatus from MMA, while Rich Franklin and Matt Hughes look to reinsert themselves into title contention after career-jolting losses in their last bouts.

And, for good measure, "Babalu" is also looking to right himself, as Renato Sobral makes his first UFC appearance since being KO'd by Chuck Liddell last August.

On paper, it's an intriguing - if not deep - card. Couture has a chance to make history by re-claiming the heavyweight title, while it'll be very interesting to see how Franklin responds to his loss to Anderson Silva, which - and this purely conjecture on my part - seems like it still has him rocked mentally.

We'll have live octagon-side coverage from the Buckeye State - what a wonderful destination in dead of winter - so be sure to check Brawl Sports often Saturday night.

Oh, does anyone know if Liddell is bringing the NyQuil? Cheers.