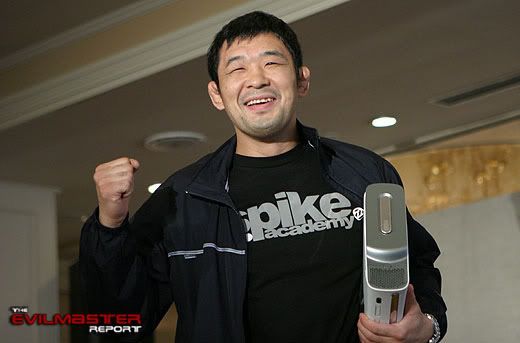 By Scott Peterson

K-1 Hero's held the weigh-ins today in Nagoya, Japan for its eighth installment of the series and first show of 2007. The highlight of the weigh-ins came when MMA legend Kazushi Sakuraba weighed in over the weight limit while wearing a track suit, at which point Sakuraba revealed that he had an Xbox 360 video game console hidden in his track suit.

Afterwards, the genki Sakuraba made weight, but his opponent, Jurij "Playboy" Kiseliov, never showed up at the weigh-ins or the press conference. However, it is believed that the Sakuraba vs. Kiseliov is still on.

Hideo Tokoro was all business and his K-1 World Max star opponent, Kazuya Yasuhiro, seemed relaxed as they weighed in and posed for pictures. Yasuhiro continues to delve into MMA in this latest foray from kickboxing, as he gave Norifumi "Kid" Yamamoto a run for his money in a previous MMA match-up.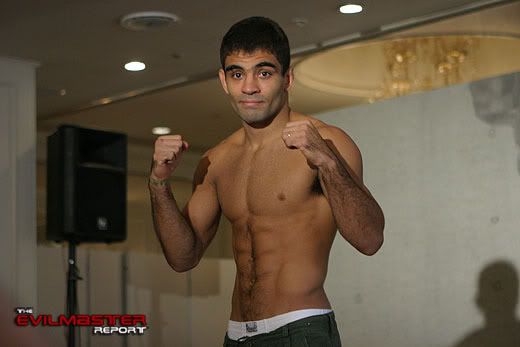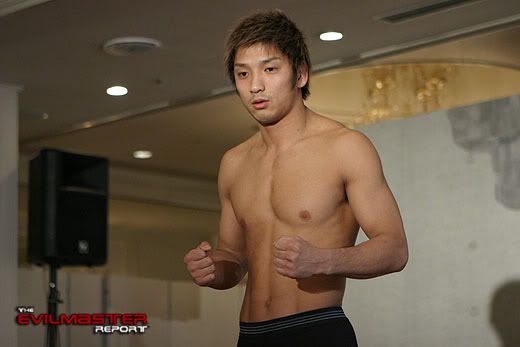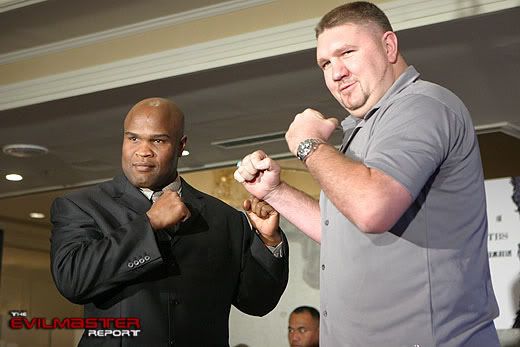 Bout Order from main event on down

- Hideo Tokoro_ 68.9 kg VS Kazuya Yasuhiro_ 69.8 kg

- Caol Uno_ 70.0 kg vs Ali Ibrahim_70.0 kg

- Kazuyuki Miyata_ 69.9 kg vs Black Mamba_69.9 kg

- Kazushi Sakuraba_ 84.5 kg vs Yuri Kyselov_ ( did not weigh in at the weigh-ins )

- Gary Goodridge vs Jan Nortje ( Heavyweight bout, not required to weigh-in )

- Yoshihisa Yamamoto vs Katsuyori Shibata ( Heavyweight bout, not required to weigh-in )

- Hiroyuki Takaya_ 69.9 kg vs Andre Dida_69.6 kg

- Ryuki Ueyama_69.8 kg vs Vitor 'Shaolin' Ribeiro_70.0 kg

- Mighty Mo vs Min-Soo Kim ( Heavyweight bout, not required to weigh-in )

- Melvin Manhoef_ 88.5 kg vs Yoshiki Takahashi_ 89.6 kg

- Shin Hyunpyo_ 88.4 kg vs Bernard Acka_ 89.6 kg

- Hadairo Tetsu_67.9 kg vs Masanori Kanehara_ 69.7 kg

- Masataka Chinushi_89.6 kg vs Hiroki Ozaki_ 89.6 kg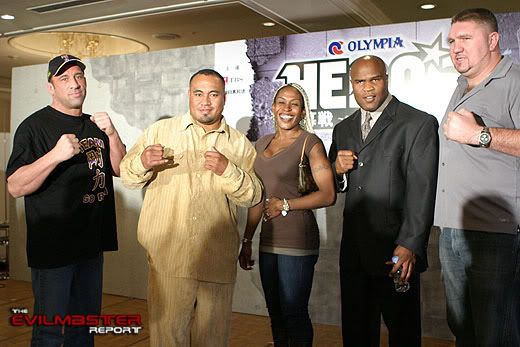 (More Pictures)