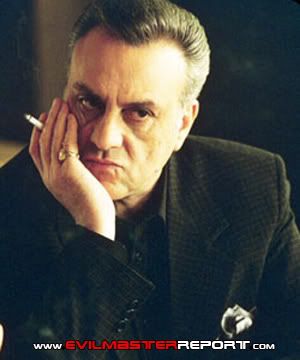 BEVERLY HILLS, Calif., March 22 /PRNewswire-FirstCall/ -- Imperia Entertainment, Inc. (Pink Sheets: IPEI) announced today that it has cast actor Vincent Curatola for the role of Don Eden in the Mixed Martial Arts feature film, "Never Submit." "We are excited to have an accomplished and well known actor such as Vincent join Cam Gigandet and the legendary fighters in our cast," said Kenneth Eade, Executive Producer. Imperia's casting director, Rosemary Welden, is currently in the process of making offers to other name actors for anchor roles in the film.

ABOUT VINCENT CURATOLA
Best known for playing the character of Johnny "Sack" Sacramoni on the HBO award winning series, "The Sopranos" since 1999, Vincent Curatola may have started his acting career later in life, but accumulated an impressive lineup of TV credits such as "Tribeca," "Saturday Night Live" and "Law and Order," "Exiled" and "Gotti" and has been cast as a regular on "Third Watch." His film credits include "Fun with Dick and Jane, "Karma, Confessions and Holi" and "Johnny Slade's Greatest Hits."

ABOUT "NEVER SUBMIT"
"Never Submit" is a movie set in the world of MMA. The performances will be a mix of nationally recognized actors and fighters. Auditions are being held across the country looking for actors and fighters for the movie.

"Never Submit" is an inspirational tale similar to "Rocky," but the lead character is an intelligent young man (as are most fighters competing in this sport) rather than a beaten-down punch-drunk fighter. An amazing cast of characters will round out this film; each from different walks of life; each with his own set of circumstances and motivating factors driving him to be the best. "Never Submit" is a metaphor describing the way these athletes live their lives.