By Fighting Unlimited

Sunday, March 11th, Gladiator Challenge returns to Eagle Mountain Casino in Porterville Ca, with HEADHUNTERS, an action packed fight card filled with some of the most exciting fighters in the sport. Returning to the home of mixed martial arts in central California, Gladiator Challenge assembles a seventeen fight card, full of headhunting brawlers, brutal wrestlers, and vicious jujitsu fighters. Don't miss the full contact cage fighting of Gladiator Challenge: HEADHUNTERS.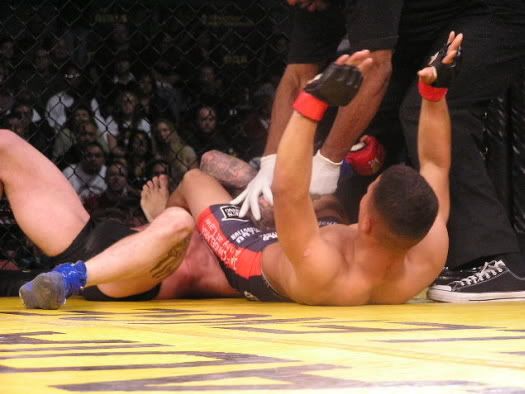 In the main event, undefeated grappler Shawn Klarcyk of Porterville, CA challenges undefeated STACT House fighter Brian Granados of Merced, CA for the vacant Gladiator Challenge Jr Bantamweight World Title.

Klarcyk, the #1 Jr Bantamweight contender, and one of the most impressive fighters in Gladiator Challenge last year, racked up a 5-0 record in his first year of competition. Ending each fight in the first round, Klarcyk most recently armbarred Greg Jackson – trained Ed 'Tombstone' Tomaselli in Gladiator Challenge: RAMPAGE in November '06. Granados, the 2-0 #4 Jr Bantamweight contender, has been less active recently, not fighting since his submission win over Keith Pittman in Gladiator Challenge: AVALANCHE in December of 2005. Brian Granados' older brother David Granados, the Jr Bantamweight #2 contender, was scheduled to fight Klarcyk, but was injured, so the younger brother has stepped up to fight for the belt. Both fighters would be bringing a mixed martial arts world title to their town for the first time ever, so expect both of these grapplers to be going for the finish.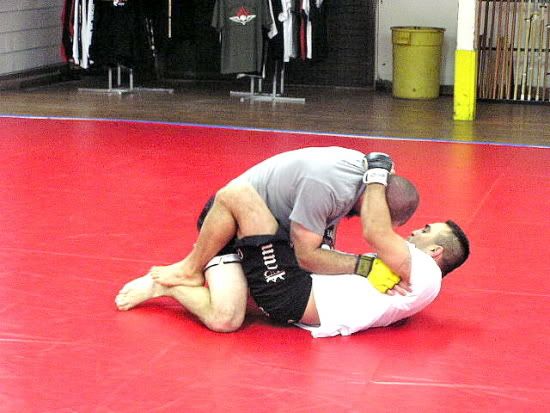 ( "The Rooster" Dustin Arden Top, and Steve Ramirez getting in some ground work at Samurai Dojo in Exeter Ca)

In the co-main event, Bryan 'the Bull' Travers of Bakersfield faces Visalia's Steve Ramirez. Travers makes his ninth appearance in Gladiator Challenge. A collegiate wrestler known for his unstoppable takedowns, dominating ground control, and unending cardio, Travers is one of the most avoided fighters in California. Ramirez returns to Gladiator Challenge for his tenth professional fight. Ramirez's record is up and down, with a list of opponents that shows he'll never back down from a fight. Ramirez, a sprawl and brawl fighter, hopes to keep the fight on the feet and get the knockout victory over the ground specialist. Travers, the #3 Middleweight contender, and Ramirez, the #5 Welterweight contender, meet at a catch weight in a battle of top ranked veterans.



("The Rooster" Dustin Arden Left, and Steve Ramirez Right, getting in some Stand up work, at Samurai Dojo in Exeter Ca)

Also in the main event, Terra Bella's own Dustin 'the Rooster' Arden faces Jake 'the Snake' Paul out of Salt Lake City, UT. Arden, the #4 Middleweight contender, is known for his aggressive, brawling style and 'never say die' fighting spirit. Paul, returning to Gladiator Challenge after a six month absence, takes on another top contender. Well-rounded and always on the attack, Paul did well in a close decision loss to #3 contender Bryan Travers, and hopes to get a win to put his name on the list of Gladiator Challenge contenders.

Don't miss the action on Sunday March 11th, when 34 of Central California's warriors meet at Porterville's Eagle Mountain Casino for a night of 'swing for the fences' cage fighting. Don't miss Gladiator Challenge, the Best in Mixed Martial Arts. Gates open at 1:30pm and fights start at 3pm. For tickets, call Eagle Mountain Casino at (559) 788-6220.

(Source)