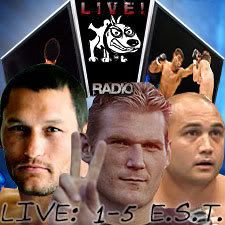 The Savage Dog Show and Beatdown return live on Friday.

Along with the latest news updates, B.J. Penn, Josh Barnett, Dan Henderson, Frank Trigg and "Charuto" Renato Verissimo are scheduled to discuss the world of mixed martial arts and take listener phonecalls.

(Listen In)



Evil Note: Wow!...Sounds like its gonna be a heckuva show!.