By Mac Danzig

Well friends, it's time for some much needed rest on my part. I've prety much been training full time straight-through since early December, so my mind and my body needs some rest. Of course, the manditory junk food splurge is already in full effect. (hey it could be worse, at least I don't like alcohol the way I like cookies)...

I've resumed teaching my evening class at Legends with my loyal students and finally I've started a regular curriculum.




Anyway, I was thinking about discussing the fight in more detail, but honestly, I feel it's overkill. Whenever you have a loss, you are automatically going to over-analize it in an attempt to try and figure out what went wrong. Fighters do this ad nauseum. Rather than bore everyone with a long list of excuse-like reasons for not winning, I'll leave it at this: Sakurai is very good. I'm really unhappy with the way I fought, but the truth is, even with my performace being as poor as it was, a lesser opponent would not have been able to do what he did.

I have had bad nights before and was able to pull out the win against good opponents, but with a guy like Sakurai, who was #1 in the world before I started training, the only way to win is to fight a perfect fight. I failed to do that.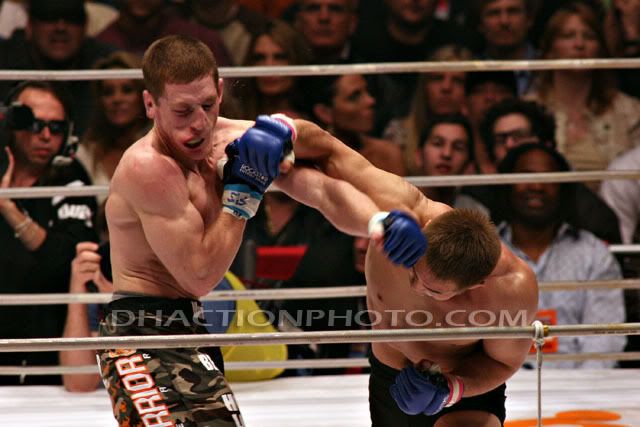 The response from most people I've talked to has been overwhelmingly positive. Most everyone expressed how impressed they were with me, but fighters (myself included) are usually never satisfied, even in a win, let alone a huge loss. People often commend me on how much heart I showed, but to me that's a non-issue. I have absolutely no intentions of ever giving up, submitting, or backing down during a match. That's just the way it is. "Heart" to me is not being a tough-guy, but finding a way to win no matter how adverse the situation is. This means letting go of the "I won't quit" attitude and embracing the "I will find a way to win" attitude. This means to focus purely on technique and not emotion. Having 'heart' is what fuels this.

One thing is certain: I must temporarily relocate to a full-time training camp in preparation for my next big fight. All this traveling back and forth between camps doesn't cut it.

All I should really say is that I can't wait to fight in Pride again.

I've taken some time to heal up and reflect, but also some time to pursue photography again. I purchased a Canon Rebel XTi the other day along with a nice 100mm macro lens. This is the first time I've been able make a major purchase in quite some time, due to the low pay fighters receive in the smaller shows. Getting a decent check from Pride for all my hard work feels good. I am still familiarizing myself with the camera, as it's been about 9 years since I was serious about photography. Once I take some pictures worthy of sharing, I will post them. Having a good macro lens is a great tool when you want to shoot extreme close-ups, so if all goes well, I'll have some great insect shots soon. I'm an insect geek, always have been.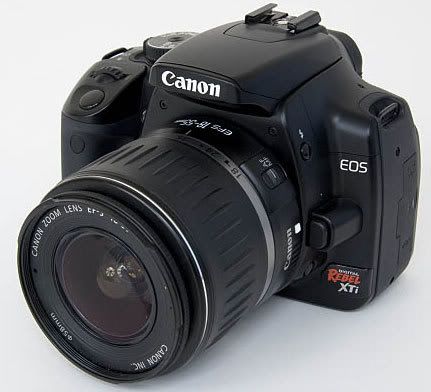 Also, I'm headed back to Pennsylvania to visit my mom and some old friends back home at the end of March. This will be the first time I've been back to PA since winter of 03.

I am planning on arranging a seminar at Casey Leonard's school and as soon as that get's finalized, I'll post the info on here. For those of you who might not know who Casey is, he was my first serious training partner/ instructor and is a big part of the reason why Im where I am today. He runs a school called Combative Grappling Systems in western PA and is the only legit Jiu-Jitsu guy I know of in the area. I'm not sure how many readers are close to PA, but anyone will be welcome to come and attend the seminar... even just to watch.

(Read Mac's Blog)