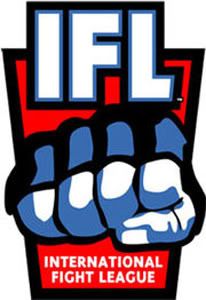 SEATTLE -- Seattle's My Q2 (KMYQ, Channel 22, Cable 10) will begin airing the new International Fight League (IFL) on Mondays beginning March 12, at 8:00 p.m. with the 2-hour weekly program entitled "IFL Battleground." The show will feature action-packed fighting events along with inspiring stories of these "athletes of the future."

The IFL is the world's first team-based professional mixed martial arts league. Competitions are decided with a best of five series between two teams of five fighters each, using a blend of boxing, kickboxing, submission grappling, and wrestling (collectively known as mixed martial arts, or MMA) to win matches by knockout, submission, or judges' decision.

The teams are coached by world-renowned veterans of the sport, many of whom still compete in various superfights throughout the season. Matches consist of up to three, four-minute rounds, fought inside a five-roped boxing ring. Each team has one representative fighter in each of the five weight classes. The teams with the best overall records at the end of the regular season (January – June), advance to the postseason (August – September) to compete for the World Team Championship and the IFL Championship Ring.

Seattle is home to the IFL Team the Tiger Sharks who will play at the Everett Events Center on Friday, June 1 at 7:30 p.m. Coach Maurice Smith is known as one of the world's most prolific kick boxers, winning his first world championship title at the age of twenty-two. Smith then went ten straight years without a loss, before eventually turning to mixed martial arts for a new challenge.

"We're thrilled to be launching this exciting sporting event for our viewers," said V.P./General Manager Pam Pearson. "We also look forward to showcasing our local team, the Seattle Tiger Sharks."

The IFL is committed to bringing the true sporting nature of Mixed Martial Arts to the forefront of the sports world. To promote the best, most exciting, and fairest matches possible, they've outlawed the use of such techniques as elbow strikes to the head, which commonly result in fight ending cuts before the outcome has been legitimately decided by the fighters. The IFL rules also prohibit: kicking the head of a downed opponent, head-butting, groin strikes, eye-gouging, strikes to the spine or back of the head, and other techniques deemed needlessly brutal or dishonorable.

Because of the team format, every match in the IFL is meaningful. Not only is the fate of each team at stake with every match, every fighter is also competing for individual honors and a spot in the year-end Grand Prix-style tournament in each weight class.

For more information, visit www.ifl.tv or www.myq2.com.