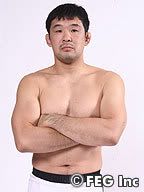 By Ricardo Mendoza

K-1 will hold its first Hero's card of the year on Monday night in Nagoya, and the event is highlighted by the return of Kazushi Sakuraba and the debut of Vitor "Shaolin" Ribeiro on the worldwide stage.

Other fighters like Caol Uno, Hideo Tokoro, Melvin Manhoef, and Mighty Mo round out the card in what should be there final show before making their U.S. debut in May. This card has some talented fighters on it but the majority of them are in mismatches.

Kazushi Sakuraba vs. Jurij "Playboy" Kiseliov

Kazushi Sakuraba returns to K-1 for the first time since his controversial fight with Yoshihiro Akiyama at K-1 Dynamite! 2006. Sakuraba was beaten badly in the fight as he was outclassed on the feet but the big controversy coming out of the fight was that Akiyama had been greased up. Akiyama had put lotion all over his body due to a skin condition; the end result being whenever Sakuraba went for a takedown, Akiyama was able slip out with ease. After a huge controversy, the fight was changed from a win for Akiyama to a no contest and led to Akiyama's suspension from fighting and to being the most hated man in Japan.

Sakuraba now faces Jurij "Playboy" Kiseliov in what looks to be a blatant attempt by K-1 to get Sakuraba an easy win after taking two consecutive beatings. Kiseliov is 0-2 in MMA, being knocked out in both his fights. He is widely known in Europe because he has appeared in Playboy, hence his nickname. Sakuraba should win with ease as Kiseliov shouldn't present much of a threat to him.

Prediction: Kazushi Sakuraba by submission in the first round.




Vitor "Shaolin" Ribeiro vs. Ryuki Ueyama

Shaolin finally makes his debut in HEROS as he takes on U-File Camp fighter Ryuki Ueyama. Shaolin, the world's #7 lightweight in the MMAWeekly Rankings, is coming off a TKO victory over Daisuke Nakamura at Cage Rage 19, where he wrenched an armlock until the referee stopped the fight. Ueyama is coming off a decision loss to Rani Yahira at HEROS 5. Shaolin finally gets to make his debut in a big show after being recognized as one world's top lightweights.

This is basically a showcase fight for Shaolin in his HEROS debut as Ueyama hasn't shown any improvement in recent fights and I doubt we'll see any in this fight. Yahira had no trouble in controlling Ueyama on the ground in their fight and I doubt Shaolin will either, being that he is a better grappler then Yahira. Shaolin should be able to take this fight by decision in his HEROS debut.

Prediction: Vitor "Shaolin" Ribeiro by decision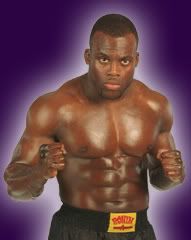 Melvin Manhoef vs. Yoshiki Takahashi

Dutch kickboxer Melvin Manhoef takes on former King of Pancrase Yoshiki Takahashi. Manhoef is coming off a submission loss to Yoshihiro Akiyama at HEROS 7. Takahashi is coming off a knockout loss to Vitor Belfort at Pride Critical Countdown Absolute 2006 and recently participated in BoDog Fight. This is just a showcase fight for Manhoef for him to get a win under his belt after losing to Akiyama. Takahashi has been knocked out in his last couple of fights and I see the same outcome here. Manhoef by super aggressive massacre.

Prediction: Melvin Manhoef by KO in the first round

(Read More)