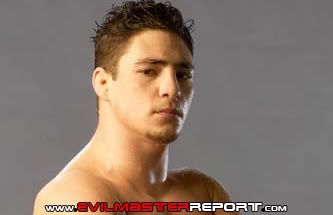 By Steve Sievert

Diego Sanchez didn't let a little thing like an already-scheduled fight with his archnemesis get in the way of calling out Matt Hughes during his press tour through Houston.

Sanchez, the only undefeated UFC contender in the welterweight ranks, has been saying for months that he wants a crack at Hughes, and he continued to talk the talk last week.

"I've been calling out Matt Hughes. The man that I want is Matt Hughes. They gave him Chris Lytle (at UFC 68), and I think, honestly, it should have been me and Matt Hughes right now, instead of me and (Josh) Koscheck."

While Sanchez insists he isn't looking past Koscheck at UFC 69 April 7 in Houston, it was noteworthy that he spent a decent portion of our discussion fixated on Hughes. "The Nighmare's" desire to fight the former champion led to a recent meeting with UFC boss Dana White, who helped Sanchez with some perspective.

"Me and Dana talked about this, and he said he needs contenders. And, if me and Matt fight, there's only going to be one contender, but I'm still going to work hard after this fight to call him out and say, 'Hey, man, let's do this; let's make it happen.' I've worked my way up and ever since I started in this fight game, I've wanted to fight Matt Hughes. I believe I can submit him. I believe I can stop him from taking me down and outbox and outmuscle him."

A Sanchez-Hughes matchup has the makings of intriguing affair - the division's young stud meets its most dominant champion. But it's not going to happen just yet, even if Sanchez gets by Koscheck.

Should Georges St-Pierre beat Matt Serra at 69, the champ's next defense will likely come against Hughes in Canada later this year. White has all but guaranteed it. Sanchez would undoubtedly be next, provided he's still unbeaten - and that's no sure thing. Koscheck represents a true test.

Sanchez has four fights left on his current UFC contract.