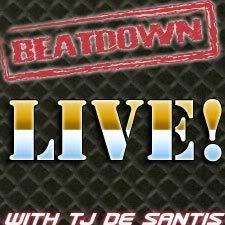 We know you're tired of the hype. And finally the Sherdog Radio Network will go live Wednesday at 3 p.m. EST/12 p.m. PST with "Beatdown" featuring TJ De Santis and Sherdog.com editor Josh Gross.

Two hours of live Internet radio discussing the latest in mixed martial arts and featuring some of the top names in the sport. Stay tuned for updates on how you can participate during the live broadcast.

It's live "Beatdown" on the Sherdog Radio Network!