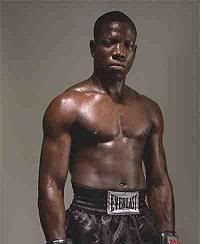 By FightReport.net

If you want to see a seriously violent fight this weekend, turn on HBO at 9:45pm ET/6:45pm PT tomorrow night. Middleweight KO artists Edison Miranda (27-1, 24 KOs) and Allan Green (23-0, 16 KOs) face each other in a 10 round fight on the undercard of the Miguel Cotto-Oktay Urkal WBA Welterweight Title Bout.

Green and Miranda are two of the hardest hitting fighters in the world. Green is famous for his disturbing destruction of Jaidon Codrington in which he rendered his opponent completely unconscious for four frightening minutes after their bout in November of 2005. Codrington was taken out on a stretcher that night but fortunately turned out to be fine.

Edison Miranda is famous for his jaw-breaking performance against Arthur Abraham last September. Although Miranda lost a controversial decision in that fight, he inflicted major damage to the IBF champ by breaking his jaw in two places. Abraham needed two iron rods and 22 screws to repair his mandible after the fight. Miranda is also coming off a one round destruction of Eddie Gibbs in his last fight and is more than ready for Green.

The bad blood between these guys is real. Miranda has effectively gotten under Green's skin and has put him in quite a bad mood. Codrington was the last person to do this to Green, and he paid for it dearly. Today during the weigh-in (both guys came in at 162), the folks handling the event sensed the extreme tension between the two fighters so they opted not to have them pose for pictures near each other.

This slugfest is not likely to last long so don't tune in late.