Stuff magazine's second annual Badass Issue is about to hit stands, and they've chosen the most badass woman on the planet to grace its cover: Rachelle Leah!

Check out exclusive pics of her insane photo shoot at stuffmagazine.com and read excerpts from her no-holds-barred interview. And nope, that's not a stuffed tiger she's standing next to it's the real meat-eating thing! Rachelle, you are as beautiful as you are insane.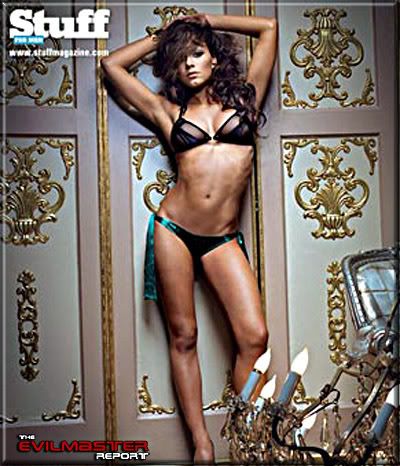 The issue will be on stands March 15, but you can order it right now at stuffmagazine.com Also in the Badass Issue, an uncensored chat with late-night funnyman Jimmy Kimmel (guess what pretty-boy guest he came inches away from strangling on live TV?), the sickest bikes of 2007, a flight on the real Con Air and tons more.

Look for Rachelle on stands March 15!