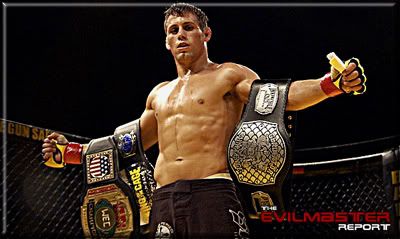 By FCF Staff

The World Extreme Cagefighting's March 24th card is shaping up to be an extremely impressive lineup, a further testament to the direction the organization is taking under Zuffa ownership. The event, which will take place at the Joint at the Hard Rock Hotel and Casino in Las Vegas, Nevada , will be highlighted by three title fights. WEC Featherweight Champion Urijah Faber (17-1) will look to defend his 145 pound crown against the undefeated Dominick Cruz (7-0). The Californian Faber won the promotion's title in January at WEC 25 by stopping Joe Pearson in the first round with strikes.

The night's second title fight will feature WEC Bantamweight Champion (135 lbs.) Eddie Wineland (12-4-1), looking to defend his title against Chase Beebe (9-1). Wineland has won his last nine fights in a row, a streak that includes a KO win over Antonio Banuelos at WEC 20 last May. Beebe has won his last four fights with his only career loss coming to Matt Fiordirosa, who defeated him by unanimous decision at the Xtreme Fighting Organization 12 last August.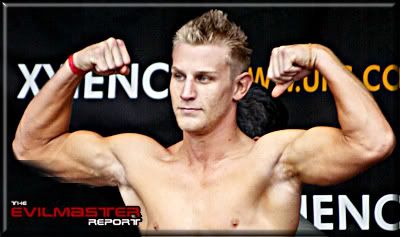 The final title bout will see Canadian John Alessio (18-10) take on Carlos Condit (19-4) for the WEC Welterweight belt, in a fight between two well established fighters. Most recently, Alessio defeated Brian Gassaway in January by rear naked choke at WEC 25, a nice rebound for the UFC veteran who was defeated by Thiago Alves last October at Ultimate Fight Night 7. Condit has won his last four bouts in a row, including a first round rear naked choke submission win over Kyle Jensen at the WEC's last event.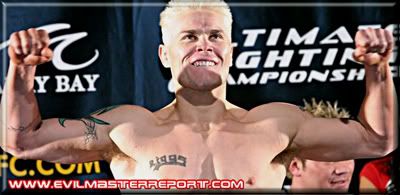 The upcoming WEC card will also feature some other fights of considerable interest, with several other UFC veterans slated to compete. Joe Riggs (25-9), who was knocked out by Diego Sanchez at UFN 8 in December, will try to get back on track against middleweight Hiromitsu Miura (3-3). The Japanese fighter is coming off a win, as Miura defeated Ryo Takigawa by TKO at K-1 Hero's October event last fall.

Erik Apple (9-0) will face off against veteran Brock Larson (20-1) in what should be another great welterweight fight on the card. The King of the Cage announcer Apple is coming off a TKO win over Ray Elbe at Total Combat Entertainment 16 last September. Larson, whose only career loss, was to Jon Fitch in 2005, defeated Keita Nakamura by unanimous decision last December at UFN 8.

Also scheduled for the March 24th card; featherweight Tommy Lee will fight Cub Swanson, Scott Norton will take on Alex Serduykov in a welterweight bout, LHW Steve Cantwell will meet Brian Stann, and Jesse Moren will fight Micah Miller in the 145 lb. bracket.