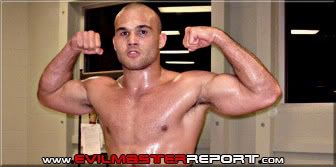 Mileitch Elite fighter Robbie Lawler (14-4) waged a war with ICON Middleweight Champion Frank Trigg (15-6) to earn back his crown with a fourth round knockout of the Las Vegas wrestler tonight at the Blaisdell Arena in Oahu, Hawaii at ICON "Epic."

Both men see-sawed nods from the judges each round in the mixed stand-up and ground battle, but "The Ruthless One" found his opening on an exhausted Trigg in a bout that lived up to its "Epic" billing.

Lawler had lost the title to Jason "Mayhem Miller" at ICON 47 last September via an arm-triangle tapout. Trigg had wrested the title from Miller at ICON 48 in December.