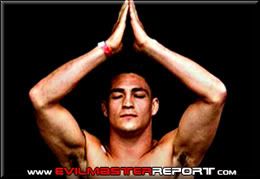 By Steve Sievert

Diego Sanchez gets a lot of run in the world of mixed martial arts and deservedly so. He is one of the best young fighters in the sport, has yet to lose in 19 MMA bouts and is coming off a highlight-reel KO of Joe Riggs in his last bout.

However, one recent development in his career has received little in the way of publicity -- a drug-related suspension following his December dismantling of Riggs in San Diego.

Sanchez tested positive for marijuana after the Dec. 13 fight. He was suspended for three months from the date of the fight and fined $500 by the California State Athletic Commission. Interestingly, word of the positive drug test was kept under wraps for more than three months before Carlos Arias broke the story March 22 in the Orange County Register. MMAWeekly.com picked it up from there.

The CSAC said it didn't make the failed test public because no one asked. The flunked test also was conspicuously absent from the UFC Web site, despite the fact that other drug test results (most notably, those of Stephan Bonnar and Thiago Alves) were posted on the popular site.

Was the UFC trying to keep one of its most marketable stars -- especially one who can connect with Latinos capable of driving huge fan growth in the sport -- out of the fray?

I'll leave that for you to decide.

What I want to know is does Sanchez have a substance-abuse problem and could it derail his promising career?

"Definitely not. It was a one-time thing, and it's just something that happened. What can I say? There's no excuses for it. It happened. It won't happen again."

With mixed martial arts still very much under a magnifying glass in the eyes of U.S. lawmakers and regulators, mixed martial artists certainly don't need to develop reputations as the potheads of combat sports.

Time will tell if Sanchez does his part.