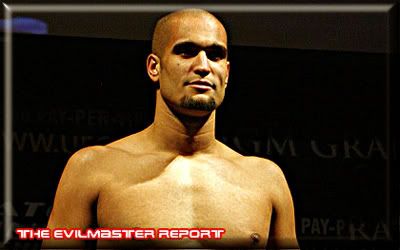 With Quinton Jackson and Mirko "Cro Cop" Filipovic making their UFC debuts and middleweight champion Anderson Silva looking to defend title on this Super Bowl weekend's Ultimate Fighting Championship fight card, many other fights have been overlooked.

One of those fights is Sam Hoger vs. Ryoto Machida. Hoger is looking to bounce back from a loss to UFC Light Heavyweight contender Rashad Evans early last yet. Having started his career off with a 5-0 record, Hoger is used to losing, unfortunately going 1-2 in his last three fights. The Ultimate Fighter Season 1 veteran has a tough task at hand to get back in the win column. In Machida, Hoger faces and undefeated fighter (8-0), that has defeated the likes of former UFC middleweight champ Rich Franklin (currently the #5 ranked middleweight in the world) and former UFC welterweight champ BJ Penn (currently the #3 ranked welterweight in the world).

A battle of up-and-comers on the UFC 67 card is Dustin Hazelett vs. Diego Saraiva. Hazelett (7-3) is making his return to the UFC after having lost by Kimura to Tony DeSouza in October of last year. DeSouza was Hazelett's first loss following a 4-fight winning streak. Saraiva, at 8-3-1, should be a tough opponent, but he is making his Octagon debut, so is untested in the waters of the UFC.