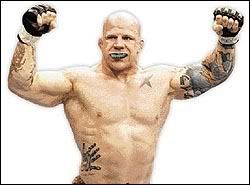 What are 8 days of anarchy? They are a series of events coordinated around the BASTARD conference of anarchist theory in the San Francisco Bay Area in March. This year the events include: several discussions, an anarchist martial arts seminar, strategy gaming, a movie, a conference, and an all day derive (on Friday).

On Saturday we are featuring the opportunity for people to spend time in a seminar with Jeff Monson. Anarchist Mixed Martial Arts fighter who has recently fought for the heavyweight title of the UFC (Ultimate Fighting Championship). He will also be giving a presentation at the BASTARD conference on Sunday.

Check out the site at 8daysofanarchy.org for more information and look forward to seeing many of you there.