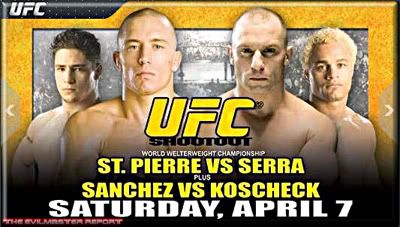 By Steve Sievert

It looks like the turnstiles will be hummin' at Houston's Toyota Center on April 7. Tickets went on sale to the general public for UFC 69 Shootout just hours ago, and already three pricing levels are off the board or close to it.

The $450 floor seats are gone. The $50 and $150 lower-level seats are nearly sold out. As of 1 p.m., Central, 6,400 had been sold.

After the smaller-than-expected crowd for the IFL event at Reliant Arena Friday night, I had some concerns that Houston could turn out 18,000 for the UFC, but if this morning's start is any indication, it looks like it'll be SRO at Toyota.

By the way, promotions are notorious for inflating attendance numbers, and I think we saw another instance of that with the IFL event. The announced attendance was 4,531, but the consensus among those of us on press row pegged the number closer to 3,000.