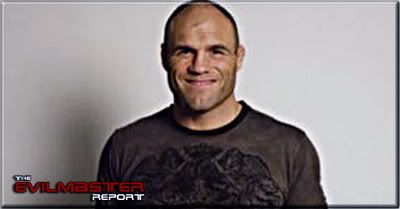 By Loretta Hunt

The Fight Network descends on Columbus, Ohio today, home to the hugely successful Arnold Classic and to this weekend's UFC 68 at the Nationwide Arena Saturday night.

Of course, the top story is Randy Couture's return to competition after an 11-month retirement and how "the Natural" will fair moving back up to the heavyweight division where he earned the first pair of his five career titles. Couture will have the opportunity to grasp his sixth UFC title, but six-foot-eight UFC Heavyweight Champion Tim Sylvia stands firmly in his way.

In preparation for such a lanky foe, Couture's training partners this last month and a half have all been vertically-gifted. Among them, Wes Sims, Dan Evensen, and Dan Christison were not an inch under six-foot-four. Christison will be in Couture's corner come fight night as well, along with Mike Pyle, Jay Hieron, Gray Maynard.

This past weekend, the challenger's Xtreme Couture gym was packed to the brim with notable athletes in town for PRIDE 33, including one Matt Lindland, now in training for his tussle in St. Petersburg, Russia with PRIDE Heavyweight Champion Fedor Emelianenko on April 14.

The former Team Quest partners rolled and strategized on the mats.

COUTURE DOC GETS OHIO SCREENING

On the eve of Couture's seventeenth walk to the Octagon, a screening of "FIGHTER, a documentary," will make its Ohio premiere Friday at 7 PM at the Drexel Gateway in Columbus.

Heavily featuring Couture's first few of competition, the documentary was a winner of the "Best Documentary" at the FAIF Film Festival in Hollywood, CA and the "Best Biography" at the NYFVI Film festival in New York City.

Screening times and ticket info are available at www.gatewaytheater.com or 614.545.2255. Couture will be in attendance.