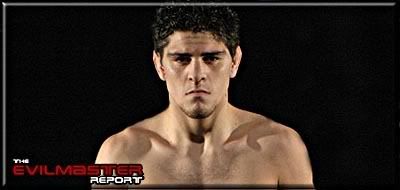 Pride president, Nobuyuki Sakakibara said he is surprised with the way Takanori Gomi lost to Nick Diaz: submitted by gogoplata. In an interview after Pride 33, which took place this Saturday, the leader of the Japanese organization commented on the loss to the Japanese fans: "Gomi vs Diaz was a great fight, but Gomi went in unprepared and was very stressed out before the fight. Gomi will recover and we will have a revenge match in April. They may even participate in the lightweight GP to take place in May, said Sakakibara.

The man to beat Minotouro should also fight again shortly

To the big boss, another one that should return soon is Sokondjou, who beat Rogério Minotouro. "You might think it was unfortunate (the knockout of the Brazilian in only 23 seconds), but I knew of his potential. Sokondjou will be back in April and it will be a great fight, whoever his opponent might be," he declared.

(Source)
Evil Prediction: Gomi will lose again...Only worse.