By Justin Bolduc

A couple weeks after his loss to UFC middleweight champion Anderson Silva, Nokaut's Justin Bolduc had a chance to catch up with Travis Lutter and discuss his thoughts on the fight, his trouble making weight, TUF 4, and his future.

Nokaut.com: How are you feeling a couple weeks out of your fight with Anderson Silva?
Travis Lutter: I'm feeling pretty… I don't know how you'd say, you go through these stages after you lose, and I guess I'm in the acceptance stage of the whole thing. And looking back, yeah I lost, but I felt like I was winning the fight and I just got caught. Anybody can get caught at any given time. I really think I can beat Anderson, and I don't see myself losing to him again.




Nokaut: Would you say the up-kicks set you up for the triangle?
TL: Yeah, he caught me with that one up-kick and I just moved wrong and just got caught. It just happens.

Nokaut: When you had him mounted, were you overzealous or do you think he was baiting you? What happened when you went for the armbar?
TL: I didn't really go for an armbar when he hooked me and kinda caught me with his leg. I fell over and just tried to get position as I fell over, but I didn't really go for an armbar. You know, he has long arms and he's tough to hit, but I really thought I had him at that point. I wasn't flustered by it or anything like that, I figured I could get back there again and I would have it.

Nokaut: Especially when you had him mounted you didn't really have too much trouble with him on the ground. Were you at all surprised by his ground game?
TL: I mean he caught me so his ground game isn't bad or anything like that; he's a tough guy- a well-rounded fighter. Anderson Silva will never beat me again, and I feel like I learned a lot from that fight. I'm going to go back, hit training, and do everything I need to do to get me a rematch. I think Anderson Silva is one of the best fighters in the world and I really feel like I can beat him.

Nokaut: The obvious topic, the weigh-in. You kind of had problems a little with Patrick Cote fight also. Have you considered putting on more weight and fighting at 205 [pounds], or are you committed even more now to losing the weight?
TL: Well I've fought at 185 pounds five times before that, and it came under a twelve month period, so I've had six fights in a twelve month period. I didn't really have a hard time making 185 when I fought Patrick; I just miscalculated where the scale was in comparison to where my scale was. For this fight I came in too heavy. You go for every advantage you can get. I was trying to come in as heavy as I could, I made a mistake. I really think instead of walking around at 205-207 pounds I'll go back to walking around at 195-198 pounds.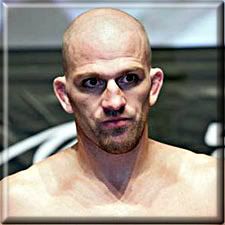 Nokaut: Obviously with what you cut, it was a substantial amount of weight. How did it affect you physically in the fight?
TL: I had a little bit of stomach problems before the fight that day, which I normally don't have. It was from cutting as much weight as I did. I just got the point in the sauna where I just stopped sweating and my body wouldn't let out anymore weight. At about 189 pounds it just stopped. We had plenty of time to make weight, but all of a sudden I just stopped sweating and I just told my guys "I'm not making weight", because no water is coming out. As far as the effects on the fight mentally, missing the weight, that was tough. But I was focused, I was ready, I took the fight to Anderson and I felt like I won the first round pretty big, and I felt like I was on my way to doing it again in the second round when I got caught. And with that said, anyone can get caught at any given time. If I would have won it in the first round nobody would be talking about the effects of the weight cut, and I came really close. I went out there, took the fight to Anderson. There have been fights where Anderson was winning the fight and got caught before. The same with anybody, where you are winning a fight- that is the exciting thing about MMA, anything can happen at any moment. But with that being said I'm tailor made to beat a guy like Anderson, and I don't see that happening again. Congratulations to Anderson for the win, he's still the middleweight champion of the world, but I'm hoping to get a rematch with him in the near future.

Nokaut: Seeing what happened to Rich Franklin, where he played more into Anderson's game- seeing the strength Anderson had over a much bigger Rich in the clinch, were you worried about being able to take him down at all?
TL: No because it's like the difference being Rich is pulling weight, and I'm going to be pushing in. It is just two different kinds of energy. He's going to be trying to stand on his feet and move away from the thai clinch, whereas if he grabs me around the neck I'm going to straight into his chest and it is going to feed right into the takedown. So I wasn't really worried about the clinch before the fight. Was I worried about taking him down? Of course, I mean he's a dangerous striker but I felt like I really could take him down. I've been training to take him down. Like I said he's one of the best middleweights in the world right now, and I think he's the number one striker, maybe overall, in all of MMA. But with that being said I think I will always be a real bad match-up for him.

Nokaut: Going back to The Ultimate Fighter 4, everyone I've talked to has said it is one of the hardest things they have done, being bored and stuck in a house with a bunch of other guys. Looking back on everything that has happened, including your weight and losing the title shot, was it all still worth it?
TL: Of course. It's like, yeah I lost the fight, and yeah I missed weight- I'm in a lot better position this year, fighting-wise, than I was last year. A lot more people know who I am. I am in a lot better place with the UFC than I was a year ago. I just have to chalk this up as a very positive, good experience for myself. Even guys like Scott Smith who lost to me in the first round, he got his win over [Pete Sell]. Patrick Cote, this last show he was in, he's in a much better place than he was a year ago. So I think it was a very positive experience for me and I think for everyone who was involved in the show.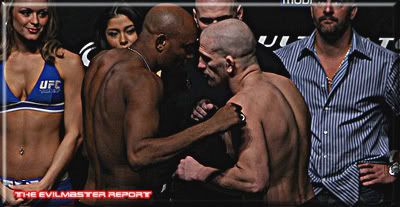 Nokaut: How long do you plan to take off before you begin fighting again?
TL: I really don't want to fight for another five or six months. I've been pretty public about that. I mean fighting six times in a twelve month period was just stressful- and I run a school too, and I have a family. It was just a little bit too much, I mean I'm glad I did it, but I just want to go back and train a little bit, run my school, and then start getting focused on my next fight. Like I just don't want to jump back in and fight in April, I think that would be a huge mistake for myself.

Nokaut: What would you like to say to your fans and all the readers at Nokaut?
TL: I feel terrible about missing weight. Nobody was more disappointed I was on the night I missed weight. I've taken some criticism for missing weight, of course, and I'm sure I've lost some fans because of it. But I was just trying to come into the fight as big as possible, and Anderson is a big, very tall 185-pounder, and a guy doesn't really want to give up weight in this game- you're always looking for an edge. Unfortunately I also lost the fight, but at the same time I view it as a very positive experience. I think I will be a lot better fighter after this and I really welcome the challenge of fighting my next opponent.

(Source)