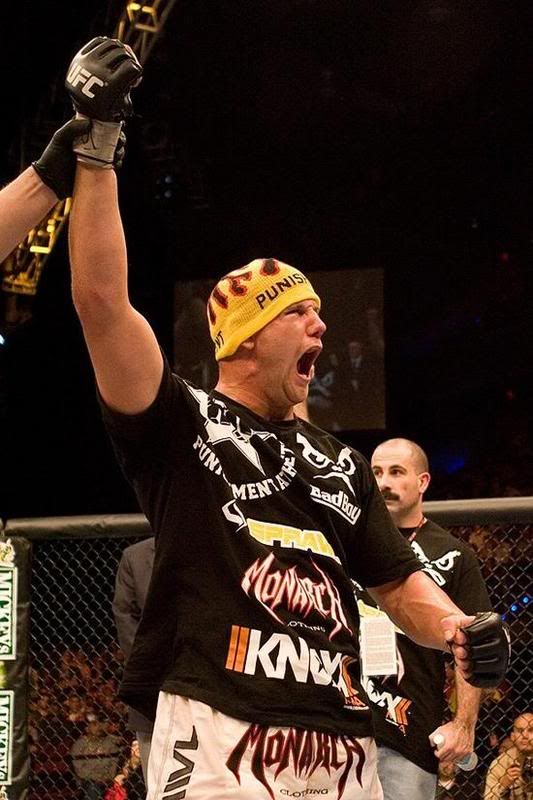 By Steve Sievert

As recently as late last year, UFC Nation was bemoaning the fact that big-time heavyweights were a scarce commodity in the Championship. Fast forward to present day, and we have the likes of Mirko "Cro Cop," Gabriel Gonzaga, Randy Couture and Jake O'Brien who have either stepped into our stepped up in the division.

That's right, I mentioned Jake O'Brien in the same breath as the man, the contender and "The Natural." And, why not? "Irish" Jake is an unbeaten 8-0 pro, with three of those Ws coming in the UFC. What his last outing lacked in artistic merit was overcome by the impact of the resulting victory.

O'Brien was seen by most as having a "snowball's chance" against the heavily hyped Heath Herring (alliteration, anyone?). All O'Brien did was frustrate the heck out of the heavy-handed Herring on his way to a unanimous decision at Ultimate Fight Night 8 last month.

"I've had 13 fights now (including amateur bouts) and it's the first time I've ever been an underdog. It takes a lot of pressure off when they hype a guy up so much, and I can really let loose and go. When you're the underdog, it's nice. It's a good feeling."

The underdog view always looks better after a win, and O'Brien's performance against "The Texas Crazy Horse" showed that he and his camp can effectively draw up and execute a game plan that can stymie a quality opponent.

O'Brien believes the victory over Herring solidifies his standing as a top contender in the division, and puts him at the doorstep of fighting for a belt.

"I think it puts me right at the top of the list for the next title shot. I'm 3-0 and with the way the heavyweight division is now, with Cro Cop, Gonzaga ... Randy Couture's back. I think I'm right up there with all of them. One more win, and I'll be right there."

Realistically, it might take more than one additional win to get O'Brien into the championship cage.

Here's a look inside my crystal ball ... the winner of the Tim Sylvia-Randy Couture heavyweight showdown at UFC 68 March 3 in Ohio will draw the undesirable task of meeting Mirko "Cro Cop" to defend the title - most likely in July. Should Cro Cop come out on top (bet the ranch on it), the big-money fight to make in the division pits the Croatian star against Andrei Arlovski.

Only after that fight would O'Brien be considered for a title challenge, and a whole lot of punching, kicking and submitting can happen between now and then.

Still, you have to give O'Brien his props - a TKO UFC debut and two unanimous-decision wins since.

He's officially on the map among the heavies.