UFC president Dana White has enjoyed watching the success of his brainchild, The Ultimate Fighter reality series, grow from ideas on paper through the growth and development of pay-per-view caliber fighters.

The premise of the fourth installment of the hit series was to assemble former Octagon contenders and have them battle it out until only one was left, proving himself worthy of the most coveted prize the show had yet to offer—a title fight.

Born in South Dakota and fighting out of Fort Worth, Tex., Travis Lutter made his way through the show earning himself a shot at the UFC middleweight title after defeating Patrick Cote by first round submission in the show's finale. The shot at newly-crowned champion Anderson "the Spider" Silva's title was his—until Friday afternoon when Lutter came in two pounds too heavy at the official weigh in.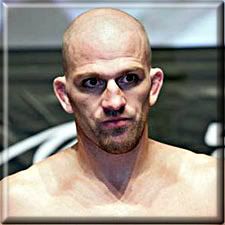 Failing to drop the excess in the allotted two hour limit, Lutter lost everything he fought for before even stepping inside the Octagon. With the middleweight title fight downgraded to a three-round non-title event, Lutter had little else to lose, but another fight, by facing Silva.

(Read More)