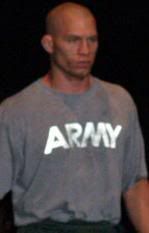 Following a 16-month tour of duty in Iraq, Wisconsin's own, Nick Agallar, took part in Bodog Fight Season 1 Costa Rica and Season 2 Russia. He is 1-1 under the Bodog Fight banner thus far and fought last weekend for Bodog Fight Season 3. Sports911.com was present but is prohibited from posting results from that event at press time.

Overall, Agallar is a very impressive 17-4-0.

His UFC 45 - Revolution bout verses Yves Edwards was among the most memorable. Though he ultimately lost that battle, fight observers point out that Agaller dominated throughout much of that fight.

"I remember watching some of the early UFCs and thinking 'man, I could kill these guys'." Agaller said.

Nick Agallar is one of the top lightweight fighters in the world. He has the most favorable (and reliable) wins to losses ratio of any competitor in Bodog Fight. And so he should – as a capable wrestler and Jiu-Jitsu combatant.

Nick's interest in fighting began where most does – on the playground.

Eventually, he channeled his skills into wrestling and placed as a runner-up in numerous tournaments. All the while, Nick watched as many UFC matches as he could find, eventually concluding that mixed martial arts was in his future. He joined Dave Strasser's Freestyle Academy and, two weeks later, won his first fight. After that, he was hooked.

You will be able to watch Nick's Bodog Fight 3 verses Ryan Bow coming soon check the BodogFight website for upcoming schedule.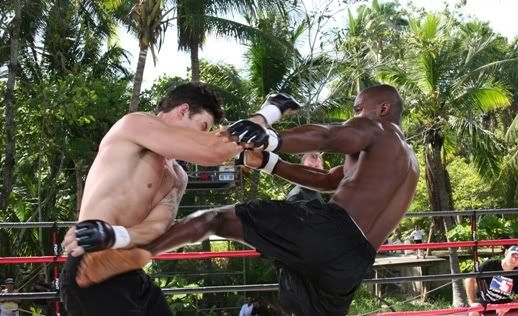 (Read More)