.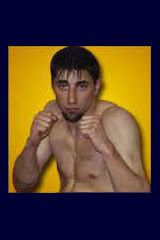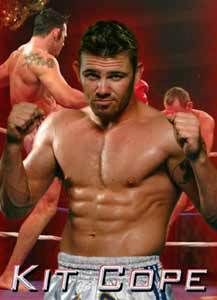 Breaking News on MMAWeekly

Mixed martial arts fighters Kevin Randleman, Thiago Alves, and Aaron Carvalho have each been suspended by the Nevada State Athletic Commission as a result of their positive tests for banned substances following their recent MMA bouts in the state of Nevada.

Randleman has been suspended indefinitely, Alves has been suspended for eight months, and Carvalho has been suspended for six months.

In addition, Randleman has been fined $5,000 and Alves has been fined $5,500.

In Randleman's case, he will be eligible to re-apply for a license after a minimum of one year has passed from the date of the fight (October 21, 2006). In addition, Randleman will have to personally appear in front of the NSAC and provide evidence that he is medically healthy before he can fight again.

Randleman fought on the Pride card on October 21st, and his post-fight urinalysis did not contain any human hormones. The NSAC alleged that Randleman provided a fake urine sample, which is regarded as being just as much of a violation as actually failing a drug test, if not more of a violation.

Alves fought on the UFC card on December 30th and tested positive for the banned diuretic Spironolactone; while Carvalho fought on the Tuff-N-Uff card on December 29th and tested positive for the active ingredient in marijuana.

UPDATE 2: Gilbert Yvel has been denied a fighters' license due to his previous actions of punching and kicking a referee during a 2004 fight. After several heated back-and-forth exchanges, Yvel was denied his request for a license to fight on Pride's February 24th card.

UPDATE 3: Erin Toughill was granted her request for a fighters' license. Toughill's request required a special hearing because she previously fought while under an NSAC medical suspension. In 2006, Toughill was TKO'ed during a boxing match in Nevada, and she fought on an MMA card in California while under NSAC medical suspension. The NSAC agreed to grant her a license on the condition that it would only be for one fight, and then they would re-evaluate her case on medical grounds.

UPDATE 4: Also on the agenda, both Kit Cope and Joe Pearson were both temporarily suspended for drug and non-approved substance violations following bouts at Jan. 20 's World Extreme Cagefighting. Both will receive hearings on their suspensions at a later time.