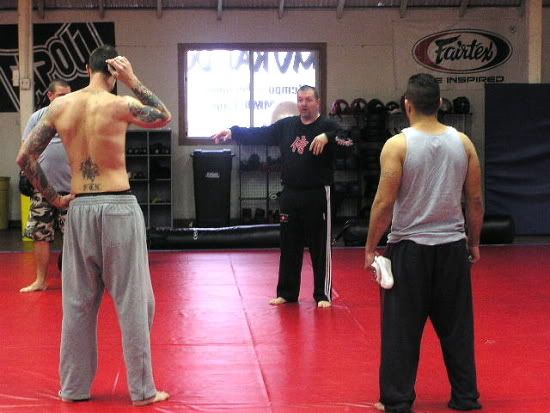 On March 11,2007 Gladiator Challenge returns to their Central Ca, Home Eagle Mountain Casino in Porterville Ca with, "Headhunters" on tap for this show, is 15 action packed mma fights filled with a lot of local flavor.

On this day Fighting Unlimited News caught up with the main man at samurai dojo Scott Harper,and asked him about some of his fighters, fighting on the March 11,2007 Gladiator Challenge Card, as well as some of the training he uses preparing his fighters for their upcoming fights.




The first thing we always try to do is make sure our fighters can make it through a, 2 or 3 round fight. We on average do 45 min. of station drills before any free rolling or sparring takes place.




We really love to do round robins with sparring and ground work it labors your air and still allows you to full-fill the workout.We try to give an equal balance of weight training, plyometrics and cardio.And of course lots of pad work and position drills.




In this upcoming fight we have Steve Ramirez,MikeCraddock, and Reggie Moore fighting from Samurai as well as Dustin Arden training with us 3 days a week, also Anthony Fuller is training for his upcoming fight against Wes Sims.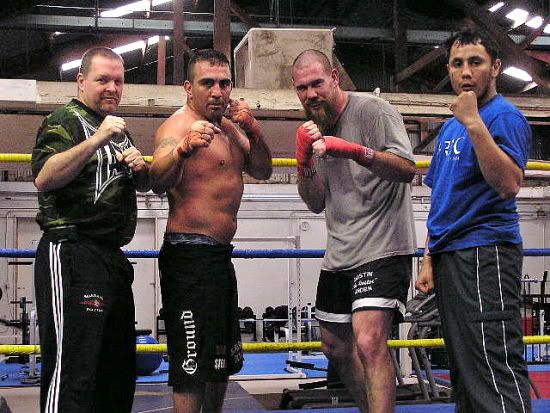 We would also like to thank Pro lightweight Boxer Hector Alatorre, for stopping in and helping Steve and Dustin with their hands. More training days to come with Anthony Fuller as he prepairs for his biggest fight against UFC Veteran Wes Sims on March 22,2007 in Lemoore Ca.

(Source)