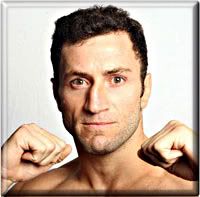 Luke Pezzutti

Warriors Realm is proud to announce that Sydney based BJJ and MMA trainer Luke Pezzutti is set to make his promoting debut. Formerly a top level national MMA competitor, Luke is very passionate about the sport and now looking forward to his new challenge as a promoter.

Luke with fellow business associates Les Elias and Jim Kendrovski have combined to form the New South Wales branch of Warriors Realm.

The first NSW event is scheduled for Friday March 23rd and will be held at the Hurstville Civic Centre Sydney. An awesome fight card will soon be announced. For ticket enquires and event information contact 0423 423 575.