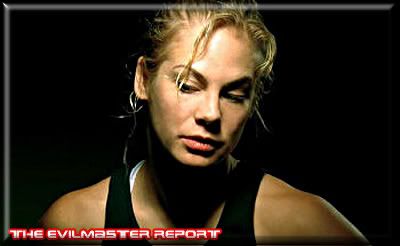 Female Fighters Battle for Survival On Episode 4 of BodogFight: St. Petersburg

Some of the world's toughest women take to the MMA mat in the latest episode of the hit TV series BodogFight: St. Petersburg. This week's show, airing March 6 at 11 p.m. / 10 p.m. Central on ION Television, features twice the action with not two, but four brutal elimination bouts.

Rosie Sexton will be looking to prove she is one tough mother, literally! Leaving her baby son, Lewis, at home in Manchester, England, the hard-hitting Sexton arrives in Russia eager to trade punches with flamboyant Carina Damm of Brazil. A black belt in Tae Kwon Do (and the only doctor of theoretical computer science ever known to possess a Cage Warriors Women's Championship belt), Dr. Sexton will need to harness all her brain power to outsmart the tricky Damm, who teaches Jiu-Jitsu and Capoeira with her brother, Rodrigo. Damm's ferocity and stunning physique have earned her the nickname "Beauty but the Beast". This fight should not be missed.

Other action includes Tae Kwon Do black belt Julie Kedzie of Indiana locking horns with Brazilian Jiu-Jitsu specialist Amanda Buckner of Maine. Kedzie confesses she faces one of her MMA idols in Buckner, who has fought and won in numerous competitions including the Rocky Mountain Slammer, Ultimate Athlete, Grapplers Quest, and the Extreme Challenge.

The hits keep coming as tough-as-nails Shayna Baszler of South Dakota stands toe-to-toe with the well-rounded Roxane Modaferri of Massachusetts, while Osaka Judo champion Hitomi Akano takes on fan favorite Tama Chan, with Japanese national pride at stake!

All eight women vow to leave it all on the mat, with opportunities to compete at BodogFight's April 14th pay-per-view spectacular, "BodogFight: Fedor Emelianenko vs. Matt Lindland, Clash of the Nations". Visit www.BodogFight.com/PPV for more information.

Watch all eight episodes of the BodogFight: St. Petersburg series on ION Television (check local listings) or via streaming video on the award-winning web site www.BodogFight.com. Visitors get exclusive access to behind-the-scenes footage, fighter bios, unedited interviews, plus the most up-to-date news from the world of mixed martial arts.