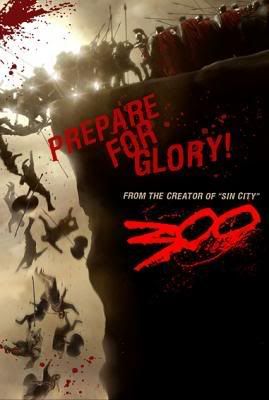 By Charles Pearson

ST. JOHN'S, Antigua and Barbuda - Upstart mixed martial arts powerhouse BodogFight has joined with Warner Bros. Pictures in a unique on-campus promotional campaign for the highly anticipated action adventure movie "300".

The promotion will bring screenings of the film to 30-40 college campuses across the U.S., with distinct BodogFight/"300" posters graphically announcing the details. Also, Bodog Girls will be at the screenings to hand deliver promo cards for a www.bodogfight.com/300/ online contest, where site visitors can enter to win a prize package that includes fight training with the trainer from "300", airfare and accommodation, BodogFight gear and $5,000 cash.

In addition, two radio stations, both located in major markets, will each give away a $5,000 prize package that includes an exclusive MMA training session, airfare and accommodation, a rental car, and BodogFight gear. Men's Health magazine will run a similar contest promotion.

BodogFight and Bodog Entertainment Founder Calvin Ayre said, "We are thrilled to do this promotion for '300'. Our fighters are some of the most exciting in all of mixed martial arts and our BodogFight production values are extremely high, so helping to promote this impeccably produced film with its thrilling fight scenes is a perfect fit."

Viewers of "BodogFight: St. Petersburg" on ION Television can expect to see a trailer from the movie "300" integrated into its episodes, which air weekly on Tuesdays and Saturdays at 11 p.m./10 Central (check local listings).

About "300" The Movie
Based on the epic graphic novel by Frank Miller ("Sin City") and Lynn Varley, "300" is a ferocious retelling of the ancient Battle of Thermopylae in which King Leonidas (Gerard Butler) and 300 Spartans fought to the death against Xerxes and his massive Persian Army. Facing insurmountable odds, their valor and sacrifice inspires all of Greece to unite against their enemy, drawing a line in the sand for democracy. Director Zack Snyder ("Dawn of the Dead") brings Miller's acclaimed graphic novel to life by combining live action with virtual backgrounds that capture his distinct vision of this ancient tale.

Warner Bros. Pictures presents in association with Legendary Pictures and Virtual Studios, a Mark Canton/Gianni Nunnari Production, "300". Directed by Zack Snyder ("Dawn of the Dead"), the film stars Gerard Butler ("Phantom of the Opera"), Lena Headey ("The Brothers Grimm"), David Wenham ("The Lord of the Rings" trilogy) and Dominic West ("The Forgotten"). The screenplay is written by Zack Snyder, Kurt Johnstad and Michael B. Gordon. "300" is produced by Gianni Nunnari ("The Departed"), Mark Canton, Bernie Goldmann ("Land of the Dead") and Jeffrey Silver ("Training Day") with Deborah Snyder, Frank Miller, Craig J. Flores, Thomas Tull, William Fay and Benjamin Waisbren serving as executive producers.

"300" will be distributed worldwide by Warner Bros. Pictures, a Warner Bros. Entertainment Company. This film has been rated "R" for "graphic battle sequences throughout, some sexuality and nudity." www.300themovie.com

About Bodog Entertainment
Bodog Entertainment offers a host of entertainment services, including: an international television production division, which produces television series, such as BodogFight (BodogFight.com) and Calvin Ayre Wild Card Poker (Bodog.TV); an international record label (BodogMusic.com); a million-dollar band search competition (BodogBattleoftheBands.com); a publishing division (with an online magazine, BodogNation.com, and blog, BodogBeat.com); and an events department renowned for producing parties that are stunning, chic and celebrity-filled. Bodog Entertainment Founder Calvin Ayre, who is recognized as a world authority on branding in the digital entertainment industry, was featured on the cover of Forbes magazine's best-selling "Billionaires" issue in March 2006. For more information, contact Media Relations at 1-866-892-3371, or pr@bodog.com. BODOG is a registered trademark of Bodog Entertainment Group.