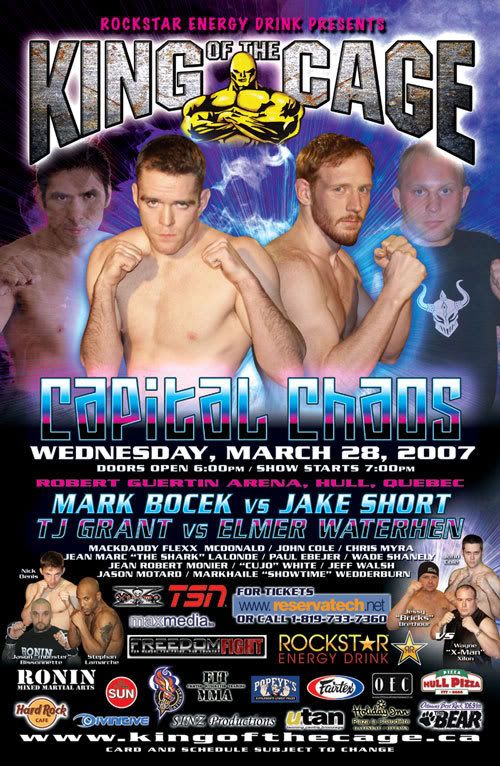 By Mike Russell

King of the Cage Canada-Freedom Fight has announced that Vancouver, British Columbia native Garrett Davis (10-6-0) will replace Dearborn, Michigan's Jake Short (11-7-1) at March 28's "Capital Chaos," facing Canadian Brazilian jiu-jitsu phenom Mark Bocek, (3-0-0), of Toronto.

Short had been brought in to fight Bocek when none of the organization's 155-pound stable would face the feared Nova Uniao black belt.

King of the Cage-Freedom Fight's "Capital Chaos" will take place at the Robert Guertin Arena in Hull, Quebec at 7:00 pm EST. The Fight Network will have full coverage and results following the event.