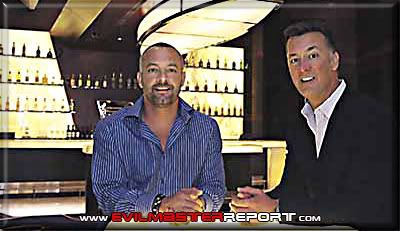 By MMAWeekly.com :)

The Japanese newspapers reported today in Tokyo, Japan that the UFC has bought Pride. Rumors of the sale have been circulating for a while, but the deal now appears to be done. One of the newspapers in Japan, SportsHochi, reported that Lorenzo and Frank Fertitta, who own UFC parent company Zuffa, will start a new company, thus disbanding Dream Stage Entertainment, the parent company of Pride. DSE/Pride President Nobuyuki Sakikabara, who brought Pride to the United States and was successful in making the Pride brand one of the most compelling MMA promotions in the world, is reportedly resigning from his position.

The new company that will operate Pride apparently won't be run directly by UFC or Zuffa, but will be its own entity owned by the Fertittas, so that Pride and the UFC will operate separately. It is also being reported that the two promotions will hold a joint super show once per year. SportsHochi reports that Pride 34 on April 8th will be the last Pride show run by DSE.

So, will Pride be a Japanese or a United States promotion? Apparently, Pride looks to continue to do shows in both Japan and the United States. Intentions are to still have the Lightweight Grand Prix starting in May, with the GP consisting of three shows, all taking place in Japan. The annual New Year's Eve show is still in the plans to take place in Japan. There are also plans to do 2-3 more shows in the United States this year.

There will be a press conference held in Tokyo, Japan at the Roppongi Hills Arena on Tuesday, March 27th, which will be open to the press and fans alike.