By Pelagia Garcia

An argument could have been made that when Frankie Edgar defeated Tyson Griffin at UFC 67: All or Nothing, it was a minor upset. After all, Griffin, who undefeated before their fight, had fought in more high caliber shows on the west coast and already had a UFC victory under his belt. Edgar had made a living, and a name, dominating any 155-pound fighter he faced in the east coast and was eager to show his skills to the rest of the world -- primarily the west coast. With his debut behind him and a successful UFC career ahead of him, Edgar leaves no argument to whether or not he belongs in the big show. Here is what Edgar told ADCC News in this quick Q & A.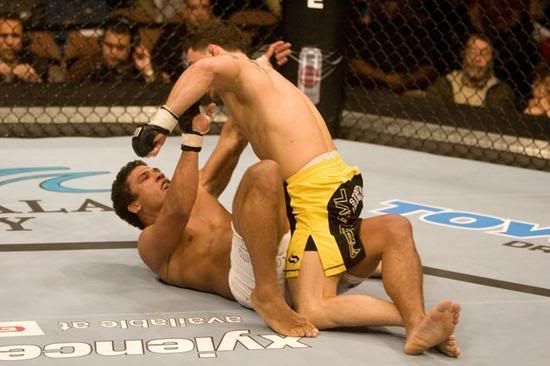 ADCC: Before we get into your fight, how's the knee?
FRANK: My knee is feeling pretty good. It was a little sore for about a week (after the fight) but I have been wrestling around and it hasn't been bothering me.

ADCC: On the telecast, that kneebar looked like it was deep. Was there anyway your were going to tap and did you know how much time was left in that fight?
FRANK: The kneebar was definitely tight but I kept adjusting which made it bearable but there was no way I was tapping with only 45 seconds left, which I was able to see on the big screen. I felt that I had the fight won and tapping was not an option.

ADCC: A lot of fighters in their UFC debut come out flat, force things, and gas out early. How did you stay so comfortable in a fight like that and keep going at one speed for 15 minutes?
FRANK: I just tried to fight like I train and stay focused on what I was there to do. I really didn't let myself get caught up in the hype of fighting in the UFC I was there to get fight hard, be exciting and get the win.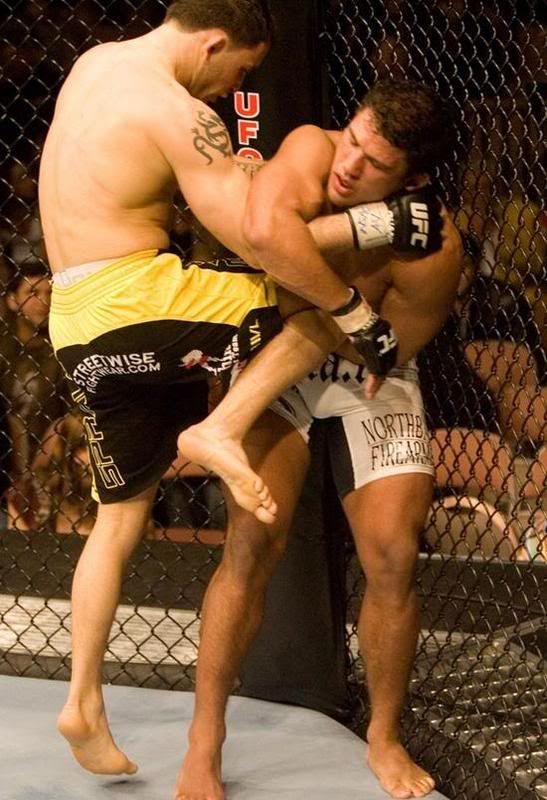 ADCC: In an event with the announcement of UFC debuts of Quinton Jackson and Cro Cop, along with the main event featuring Anderson Silva, your fight with Griffin earned you fight of the night honors. Which is better -- the bonus or the recognition?
FRANK: The money is always nice but to be recognized with the fight of the night on a card like that is awesome. It was great how it worked out like that because I don't know how many opportunities like that will arise but I'm glad it did. The bonus was $20,000.

ADCC: Most people had you as an underdog against Tyson Griffin but they didn't know how good of a wrestler you are. I know you are very humble, but could you talk about your wrestling credentials and accomplishments?
FRANK: In high school I was a two-time state place winner, a runner up at the high school Nationals in 2000, a four-time division one national qualifier, and a freestyle All-American.

(Read More)