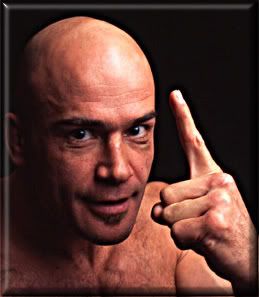 Bas Rutten, the legendary mixed-martial arts fighter who now coaches the Los Angeles Anacondas of the International Fight League, was teaching a class at his Las Vegas gym earlier this year when a big man caught his eye.

"He had some talent," Rutten says. "We were looking for a heavyweight. I thought, 'Maybe I can do something with him for the IFL.'"

The big man was Tommy Urbanski, the former professional wrestler who was shot Feb. 19 after a brawl at a Las Vegas strip club police say was sparked by Tennessee Titans' cornerback Adam (Pacman) Jones. "We went with another heavyweight we had worked with in the past, but I was very impressed with Tom," Rutten says. "He seemed like a very nice guy. This is all so insane. All these fights and shootings in the street - it's all so pointless."




Friends and family from around the country are rallying around Urbanski, who remains in critical condition at University Medical Center in Las Vegas. Urbanski's doctors say he'll probably be paralyzed from the waist down for the rest of his life, and his pals are raising the money to offset the millions of dollars he'll incur in medical bills and rehabilitation.

Minxx Gentleman's Club and Lounge, where Urbanski was working as a manager when he was shot last month, raised $10,000 Wednesday night for the Commack, L.I., product and Aaron Cudworth, another employee injured in the shooting. Rob Schneider, the owner of Lighthouse Harley-Davidson in Huntington Station, L.I. - and Urbanski's longtime friend - is planning a fundraiser in the near future. So is the Las Vegas bar Hogs & Heifers, where Urbanski once worked as a bouncer.

A fund has also been established for Urbanski. Donations can be sent to the Tommy Urbanski Fund, Silver State Bank, 400 Green Valley Parkway, Henderson, NV 89407.

(Source)