The IFL announced the complete ten-fight card for its second trip to California on March 17 at the Forum in Los Angeles.

The reason why there is no superfight on this card is because the California State Athletic Commission did not sanction the proposed Marco Ruas vs. Maurice Smith fight. The IFL told MMAFighting.com that the fight will be postponed to a later date.




Sabres (1-0) vs. Condors (1-0)

* LW: Trenell Young vs. Adam Lynn
* WW: Antonio McKee vs. Rodrigo Ruas
* MW: Kazuhiro Hamanaka vs. Jeremy Williams
* LH: Vladimir Matyushenko vs. Justin Levens
* HW: Wayne Cole vs. Antoine Jaoude

Razorclaws (0-1) vs. Anacondas (1-0)

* LW: Josh Odom vs. Chris Horodecki
* WW: Donnie Liles vs. Jay Hieron
* MW: Brian Foster vs. Benji Radach
* LH: Brian Ebersole vs. Alex Schoenauer
* HW: Dan Christison vs. Krzysztof Soszynski

Notes: Brian Ebersole is back from suspension and will make his delayed debut for Frank Shamrock's Razorclaws. Ebersole was suspended by the CSAC, for what CSAC believed, was a fixed fight with Shannon Ritch last September.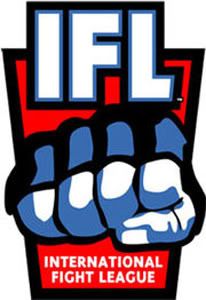 Evil Note: I realize this is from last night, but I forgot to release it for some reason and had it saved as a draft, so I moved it up and posted it here...Better late than never...:)