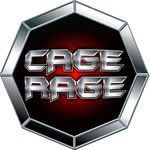 By Lee Whitehead

Interesting developments on the UK MMA scene of late would lead you to believe that Zuffa LLC (owner of the Ultimate Fighting Championship) is in the process of purchasing venerable British promotion Cage Rage; the reality is a little different...

Sources close to Cage Rage have confirmed that K-1 has tabled an offer in the neighborhood of 10 million pounds as a takeover of the company and all its assets.

The deal has apparently come about due in large part to the pending purchase of Pride FC by the UFC owners Lorenzo and Frank Fertitta and the severance of links between Cage Rage and Pride FC. Cage Rage has recently been somewhat of a feeder show for Pride FC with several fighters under contract to Pride FC fighting on Cage Rage events.

In a first for Cage Rage, the April 21st card will feature a K-1 rules kickboxing bout between James McSweeny and Michael McDonald. At the time of this writing, Dave O'Donnell and Andy Geer, principals at Cage Rage, were unavailable to comment due to ''being in Los Angeles for a business deal," but as soon as any more information is revealed we will let you know.

How this affects PRIDE contracted fighters such as James Thompson and K-1 refugee Bob Sapp is currently not known, but one thing is for sure, the UFC just got a step up in opposition for the British fans' pennies.