By Billy Hull

The world middleweight championship is on the line; Mayhem may be in his last Hawaii bout!

It's hard to believe, but just eight months ago, a 230-pound Frank Trigg sat at home on the couch and did nothing but eat chicken and drink wine.

"I was done," Trigg said. "I literally sat at home, did nothing, and blew up to 230. I was over (fighting)."

But when an offer to square off against Jason "Mayhem" Miller in Hawaii for the Icon Sport world middleweight title last December came about, it was enough to get Trigg off the couch and back in the ring.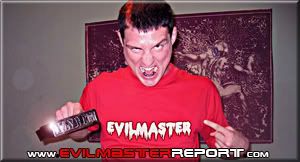 "I couldn't turn it down," Trigg explained. "When I saw him fight (Georges) St.-Pierre in the UFC, he took a beating, but at the end, he kept coming at you and since then I always wanted to fight him."

Despite cutting 40 pounds in 10 weeks, Trigg (15-5) defeated Miller by TKO for the belt. He is back to defend it against former champion "Ruthless" Robbie Lawler (13-4) in the main event of tomorrow night's Icon Sport: Epic event at the Blaisdell Arena.

Miller (17-5) will also be in action, as he takes on Hector Urbina in what could be Mayhem's final fight in Hawaii because his contract is up. The former middleweight champion won eight consecutive fights under the Super Brawl/Icon banner before being stopped by Trigg in the second round after taking multiple kicks to the head.

"Some people would argue that getting kicked in the head would not make you smarter," Miller said. "For me it produced the opposite effect, because I kicked up my training and I'm excited to unveil some new things in the ring."

That fight began a whirlwind four months for Trigg, who a month later was scheduled to fight in the Gracie Fighting Championships in Florida before that card was canceled. Around the same time, the Pride Fighting Championship, for which Trigg works as a broadcaster, offered him a fight against then-No. 4 middleweight Kazuo Misaki, who had just won the Pride middleweight Grand Prix tournament. He took the fight and mauled Misaki for three rounds before wining a unanimous decision.

Now Trigg is the seventh-ranked middleweight in the world, but despite the newfound success at 185 pounds, he's taking things on a fight-by-fight basis.

"This could be it for me," Trigg said. "There are a lot of different things going on in the (mixed martial arts) world right now, and I fortunately don't have to fight for the money anymore. I fight because I love it."

Lawler is coming off two impressive victories in a row, including a 22-second knockout of Joey Villasenor in a Pride ring last October, and is looking to become the first two-time holder of the Icon middleweight belt. He was scheduled for the main event of the last Icon card, but was pulled at the last minute when he came down with food poisoning the day of the event.

"I think my chances are good," Lawler said. "I feel great and healthy and I'm ready to go."

Lawler, who is ranked just outside the top 10, fights out of the Miletich Fighting Systems in Iowa, where he trains with former UFC champions Jens Pulver, Tim Sylvia and Matt Hughes, among others. Pulver, who has boxed professionally and will be featured in the upcoming "Ultimate Fighter" reality show opposite Hilo's BJ Penn, will be Lawler's corner man tomorrow night.

"It's way too painful to spar with him now because he's gotten too big and strong," Pulver said of his training partner. "To get the opportunity to come out here and corner him, I couldn't wait to do it."

The event will also feature the long-awaited Icon debut of Poai Suganuma, who trains with Penn at his gym in Hilo.

"Charuto" Renato Verissimo will look for his second straight victory and a possible middleweight title shot if he can get by undefeated fighter Lars Haven.

In addition, former professional boxer Jeremy Williams is back and looking to finally get that elusive knockout victory.

Tickets are on sale at ticketmaster.com, the Blaisdell Box Office and all Times Supermarket outlets. The first fight is scheduled to begin at 7:15 p.m.

Main event
» Frank Trigg (15-5) vs. "Ruthless" Robbie Lawler (13-4), world middleweight title fight

Main Card
» "Charuto" Renato Verissimo (6-4) vs. Lars Haven (2-0)
» Jason "Mayhem" Miller (17-5) vs. Hector Urbina (8-2)
» Poai Suganuma (6-1) vs. Nathan Carey (6-1)
» Jeremy Williams (2-0) vs. Justin Bucholz

Undercard
» Kala Kolohe Hose vs. Ron Verdadero
» Kimo Woelfel vs. Dereck Keasley
» PJ Dean vs. Scott Anderson
» Thomas Ferguson vs. Carvin Mafatau
» Devon Damo vs. Dwayne Haney
» Jay Bolos vs. Ryan Lee