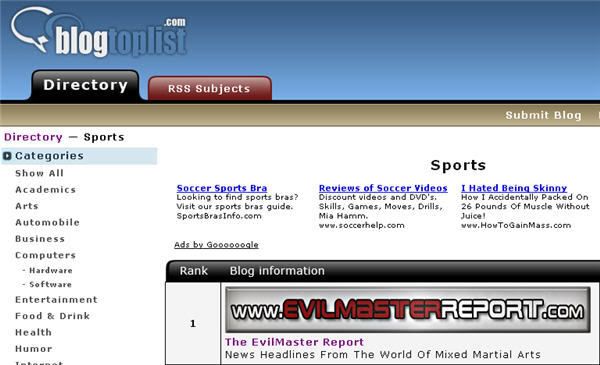 Top 1500 Sports blog list...#1 !! :)

Thanks to "Necromancer" for bringing it to my attention...I gotta go get my hat size increased now, and pat myself on the back for awhile...:)

(Click Here To See For Yourself) and then vote for me by clicking the vote button below!...:)




On another note, if anyone wants to hop on the bandwagon and swap links...Here is a banner you can use to link here...




Once you put it up, show me where it is, and I will repay the favor by adding your banner here.

-Evil