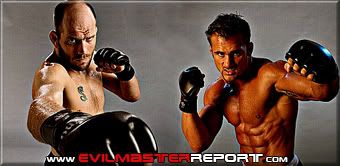 By Mike Russell

PRIDE Champion Dan Henderson's Team Quest gym in Temecula, California will headquarter the training camps of Matt "The Law" Lindland and Phil "The New York Bad Ass" Baroni for their upcoming fights.

Lindland, widely regarded as the number one middleweight in mixed martial arts, is currently making his final preparations for his much-anticipated heavyweight BodogFIGHT match-up in the Southern California locale.

Lindland (20-4-0) meets the fighter many consider to be the best pound-for-pound fighter in the world – Fedor Emelianenko (25-1-0). The April 14 bout in St. Petersburg, Russia is the headliner for the "Clash of the Nations" pay-per-view, and will mark the first time the Team Quest co-founder will square off in the over 206-pound division.

PRIDE veteran Baroni, (10-7-0) is set to face former UFC Middleweight Champion Frank Shamrock (21-8-1) at the co-promoted Pro Elite-Strikeforce June 22 event in San Jose - a highly-anticipated pairing that has been rescheduled on more than one occasion. An online war of words between the two outspoken fighters has helped to create a palpable buzz surrounding the fight.

Lindland and Baroni, who fought each other two times in the UFC and have had friction in the past, will train on separate schedules.