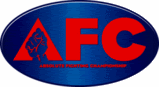 By Keith Mills

Miami, FL - Absolute Fighting Championships is now officially done "unless something major happens" states promoter Dan Lambert. "Major" meaning investment or purchase such as UFC and BodogFIGHT were rumored to be doing earlier this year but apparently all for naught. Rumors had been circulating since the "postponement" of AFC 20 originally scheduled for January and continued to circulate as more AFC fighters moved on to larger shows, most recently Mike Brown in BodogFIGHT.

During their run of nineteen shows from July '03 until October '06 AFC had one of the top three percentages of sending fighters to the UFC or Pride, an achievement that came back to haunt them as every time they crowned a champion they were almost immediately snapped up and each show seemed to be starting all over again. Even AFC's original matchmaker Miguel Itturate moved on to BodogFIGHT and his replacement Carlos Dias has now moved on to Panther Fight League, a new company looking at putting on shows around the country instead of just Southern Florida. Although the folding of AFC leaves a vacuum in the Miami market expect the most recent AFC up-and-comers to stay with Carlos as Panther Fight League next hits California or to be absorbed into CFC's show in Orlando.

AFC were more than just American Top Team's show, they were the show that pushed sanctioning in Florida during the slow growth of the sport. "Lambert continues, "AFC served its purpose growing the sport in the early days but now that there are shows every weekend its done".